We want to inspire you to put the spring back in your step and start your journey to a healthier, happier you.
Are you ready to Spring into a new you, full of enthusiasm and ready for new food and fitness adventures?
Start your journey with Exante today and see what you can achieve by summer.
 Vegetable Frittata
This Vegetable Frittata recipe is great for #MeatFreeMonday and can be enjoyed hot or cold. Fill your frittata with loads of veggies, and add some of your favourites too!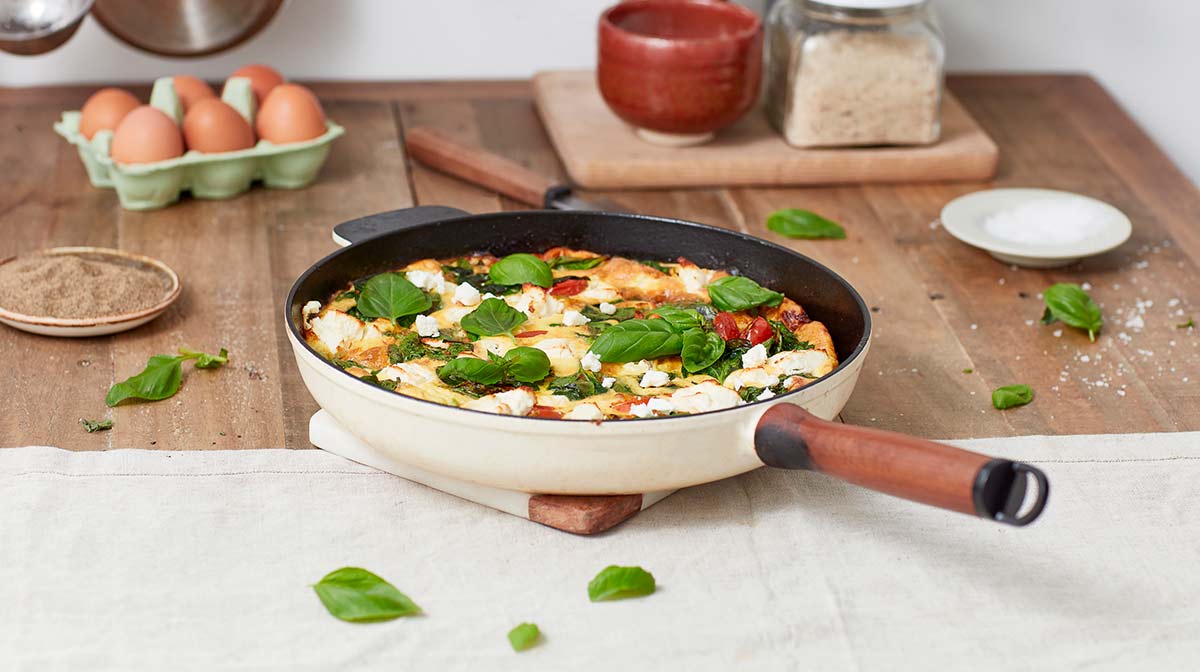 This is a really nutritious light lunch or brunch and this dish is great the next day for lunch!
Serves 4
Ingredients
1 tbsp olive oil
2 cloves garlic, finely chopped
8 eggs
2 tbsp water
Handful of spinach leaves
10 cherry tomatoes, halved
3 spring onions, finely sliced
100g Feta, crumbled
20g basil leaves
Balsamic vinegar
Method
Preheat your grill on high.
Heat 1tbsp olive oil on low in an ovenproof, non-stick pan and gently fry garlic for 2 mins until slightly golden.
Using a whisk, beat 8 eggs with 2tbsp water.
Add spinach, cherry tomatoes and spring onions to the pan and fry until golden.
Gently pour in the eggs and crumbled Feta and basil and cook until the eggs are 80% set. Then, put under the grill for 5 mins or until the eggs have set and it's golden brown on top.
Drizzle with a little Balsamic vinegar.
A Frittata is really quick and easy to make, it's a simple lunch recipe that you can make whilst adding some of your favourite vegetables. We've added vegetables to this frittata which is typically 331 calories per serving. We've added spinach as it is a nutrient-rich vegetable and is a good source of vitamin C, vitamin K, folic acid, iron, and calcium. We also added cherry tomatoes because they are also a good source of vitamins A and C, K and potassium. All of which are advised for your overall health and wellbeing.