There's no better time to transform your diet ready for the warmer weather and dare we say it, summer. In our Spring Edition, we want to inspire you to put the spring back in your step and start your journey to a healthier, happier you.
Are you ready to Spring into a new you, full of enthusiasm and ready for new food and fitness adventures?
Start your journey with Exante today and see what you can achieve by summer. Keep in touch with us @exantediet and send us your transformation photos for the chance to win a holiday and be crowned our April or May Slimmer of the Month!
Spring eBook Recipe | Vegetable Frittata
To celebrate the release of our NEW Spring eBook, we're giving away one of our favourite healthy recipes!
This Vegetable Frittata recipe is great for #MeatFreeMonday and can be enjoyed hot or cold. Fill your frittata with loads of veggies, and add some of your favourites too!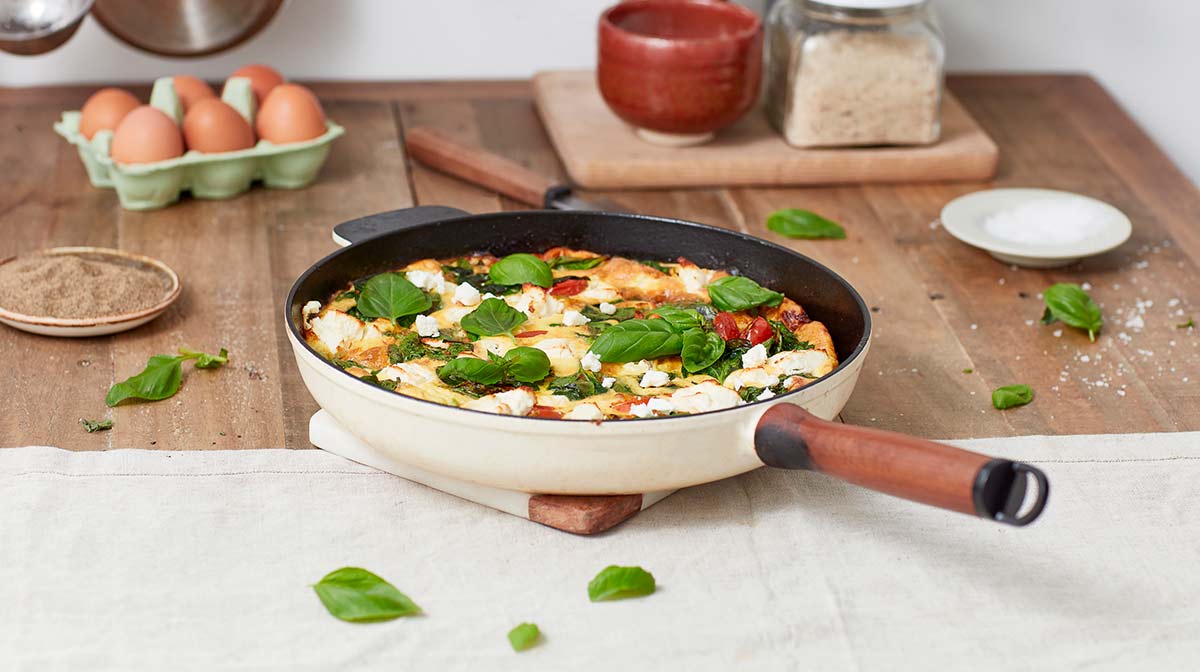 This dish is great the next day for lunch
Ingredients
1 tbsp olive oil
2 cloves garlic, finely chopped
8 eggs
2 tbsp water
Handful of spinach leaves
10 cherry tomatoes, halved
3 spring onions, finely sliced
100g Feta, crumbled
20g basil leaves
Balsamic vinegar
Method
Preheat your grill on high.
Heat 1tbsp olive oil on low in an ovenproof, non-stick pan and gently fry garlic for 2 mins until slightly golden.
Using a whisk, beat 8 eggs with 2tbsp water.
Add spinach, cherry tomatoes and spring onions to the pan and fry until golden.
Gently pour in the eggs and crumbled Feta and basil and cook until the eggs are 80% set. Then, put under the grill for 5 mins or until the eggs have set and it's golden brown on top.
Drizzle with a little Balsamic vinegar.