Planning on travelling this Summer? We've got 3 reasons why it could change your life!
3 Ways Travel could Change your Life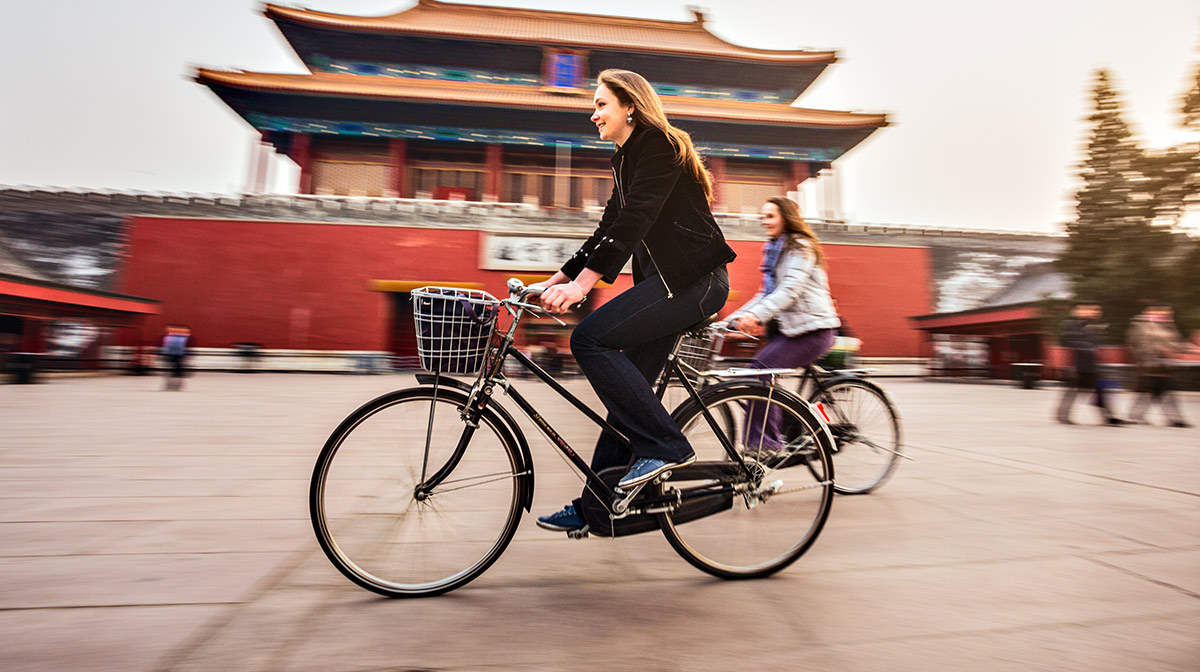 1 | You'll feel inspired and invigorated
Travelling has to be one of the best ways to escape life's stresses and helps you recharge your emotional batteries.
It also takes you outside of your comfort zone. You might find that you become more open with people, you'll have more fun, challenge yourself to do more things AND more importantly you'll focus less on yourself and your body image. You'll see how other cultures don't obsess over the things we do, like how we look for example. They simply enjoy life and respect themselves – and you'll be inspired to think the same way too. 

Travel allows you to recharge your emotional batteries.
2 | You'll be eating and cooking seriously healthy food
When you eat in places like Asia and South America you'll be eating loads of fresh meats or tofu, vegetables, seafood, fruits, soups, and rice, instead of bread, cheese, pizza, and chips. You won't even be tempted by those fatty foods because; you won't really be able to find them, they will be expensive and you won't even be tempted – because the healthy 'local' dishes will taste fresher and flavoursome.
By eating all these healthy foods for weeks might inspire you to change your eating habits. You might want to recreate the dishes at home too, so either join a cooking class whilst you're travelling or buy some recipe books back home so you learn to cook with fresh ingredients and continue your healthy habits.
Don't forget to treat yourself too! Because you'll be burning calories exploring, it's always nice to treat yourself to something local and sweet.
Healthy 'local' dishes will taste fresher and flavoursome.
3 | You'll lose weight
One thing people don't realise is the massive weight loss benefits from travelling. If you're going for a couple of weeks you're going to be constantly active. If you're set on exploring everything, everywhere – hiring bikes, swimming, walking and burning off calories, then yes, you will lose weight. If you're the type of person who just wants to chill out on the beach and eat lots of food then, no, you won't lose weight.
In hot countries you also have another advantage: you'll be sweating all day and night (unless you have air-con inside) but, seriously, sweating and walking around can only double the calories you're burning. So, although you may complain being hot, and your hair getting greasy – just sweat it for the weight loss.
Travellers who've documented their weight loss in places like Asia have said that climbing temples and eating fresh Asian dishes has lead to average weight losses of 10 pounds.
Top tips for losing weight
Here are a few more top tips you'll need if you want to lose weight on your travels…
Eat a healthy, balanced breakfast every morning – it'll give you the energy to explore all day.
Don't be lazy, climb those steps, join that hike, hire a bike – anything that'll get you burning more calories
Eat local and stay away from fast food
Limit the amount you drink – alcohol will make you pile on the pounds
Finally, don't forget to pack a couple of Exante Bars with you – this will prevent you from eating poorly when hanging around in airports or times when you're feeling hungry.
Here's a selected of convenient 'travel-ready' Bars