As the temperature rises, more and more of us will be reviving our summer wardrobes and prepping ourselves for the sunshine. If your pins have been in hibernation over the winter and your arms haven't seen daylight in months, we've got 5 top tips for an instant beauty boost so you can look and feel your very best. Because feeling confident in the sun starts with great skin.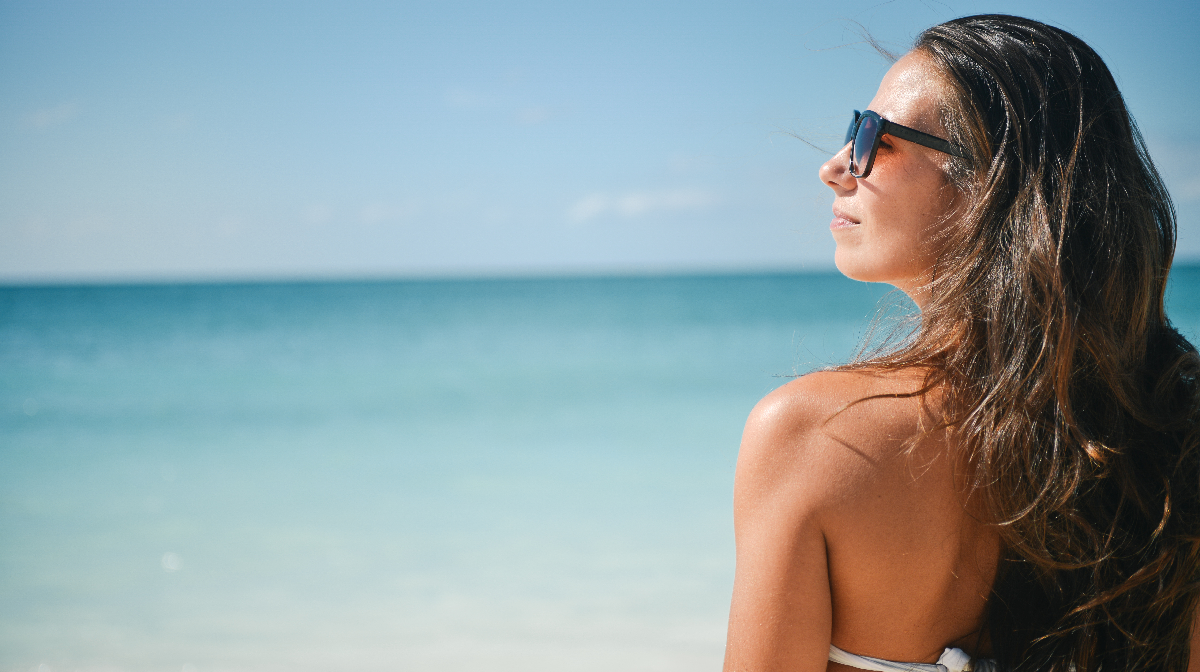 Exfoliation is the key
Exfoliating removes the upper layer of dead skin cells at the very surface of your skin. When we don't exfoliate, dead skin cells build up over the new rejuvenated cells, leaving skin looking dull, dry and rough. These extra cells can also lead to clogged skin pores and excess oil, causing spots and redness.
Depending on your skin type, you should gently exfoliate your face between once and twice a week. Those with sensitive skin should exfoliate less to avoid irritation; those with oilier skin should aim for a good scrub at least twice, if not three times a week. And don't just stick to your face! Exfoliate your whole body for glowing, refreshed and healthy skin.
Use gentle soap
Overly perfumed fancy soaps and face wash often contain strong and harmful chemicals which can irritate your sensitive skin and can even be bad for the environment! Choosing a soap which is gentle on your face and body and won't cause unnecessary flare ups is essential, especially when you consider how often you wash, shower or bathe!
Neutrals 0% Soap Bar has been expertly formulated for sensitive skin. The unscented soap contains 0% perfume, colourants and parabens, reducing the risk of skin irritation and allergic reactions whilst cleansing away dirt and impurities.
Moisturiser is your friend
Replacing the moisture in your skin is vital to leave it feeling smooth, soft and wrinkle-free. Aim to moisturise your whole body at least once; if not twice a day to avoid dry patches and irritation. For maximum effect, dry off after bathing by gently patting the skin and apply Neutral 0% Intensive Repair Cream to your entire body. Wait 2-5 minutes before getting dressed to allow the moisturier to absorb into the skin.
Take your vitamins
Ensuring your body gets all the nutrients it needs is vital for healthy, glowing skin. Vitamin A, B and C contain antioxidants such as beta-carotene and vitamins which can curb the damage caused by unstable molecules known as free radicals. These molecules can harm skin cells and cause signs of aging.
All our Exante meal replacement shakes, bars, meals and soups contain 27 vitamins and minerals and count as 1/3 of your RDA, a delicious way to ensure your body has everything it needs to look and feel it's very best.
It's all about the confidence!
The most important part of looking great this Spring; displaying your confidence for all to see! Walk tall with a smile and a swagger in your step and you're guaranteed to be the most fabulous person in any room. Read more tips and tricks to feeling great in our Spring eBook. 
All Neutral products have a 0% formulation and are developed without unnecessary chemicals, such as perfumes and colourants, making them perfect for sensitive skin.  Shop the entire Neutral Body Care range here.