Fancy 35% off the Staff Favourites?
As the second Bank Holiday Monday in May is just around the corner, we thought it would be the perfect time publish part 2 of our 'Meet the Team' series…check out part 1 below:
Read on for an exclusive behind-the-scenes glimpse into the wonderful team at exante HQ and their roles, PLUS get 35% OFF all our recommendations with code STAFFFAVES…shop them all here.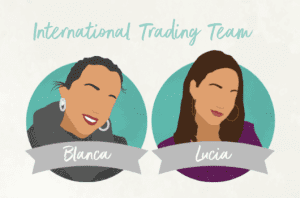 Blanca – Spain Trading Executive
Blanca is from the south of Spain, in a town called Ronda (Málaga). She first came to UK after finishing her degree to improve her English 10 years ago. Since then, she has lived in Brighton, Tunbridge Wells and Manchester and considers the UK as her second home!
Looking after all trading and marketing functions and m
anaging our Spanish site, Blanca ensures all our Spanish customers have the best experience they can on their exante journey.
Blanca Recommends… 
"I really love the Peach & Mango JUICED! It tastes really refreshing and exactly like freshly pressed mango juice…so good!"