Listen up! More
 Bar
s have
joined
the 
exante
family and this time, they're plant-based!
Go Nuts for our NEW Nutty Bars
Full of protein, high in fibre and completely plant-based, these bars are sure to be your new go-to for convenient healthy eating! Choose between two tasty flavours for the ultimate low calorie sweet treat, perfect for a midday pick-me-up!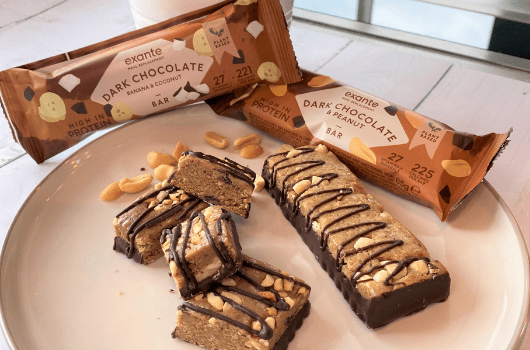 Love all things chocolate and peanut? You need to try our latest nut-sensation…Bite down on the indulgent dark chocolate drizzle to reveal a crispy centre, packed with crunchy peanuts. With every bite, enjoy a high protein, fibre-rich plant-based treat, perfect for fitting into your healthy lifestyle.