This Bank Holiday weekend we're treating you to a glimpse into exante HQ. Meet some of the people working behind-the-scenes, PLUS, for one weekend only, we're offering you 35% off their must-have picks with code STAFFFAVES! To shop our favourites, click here. 
First up, let's meet the brand team…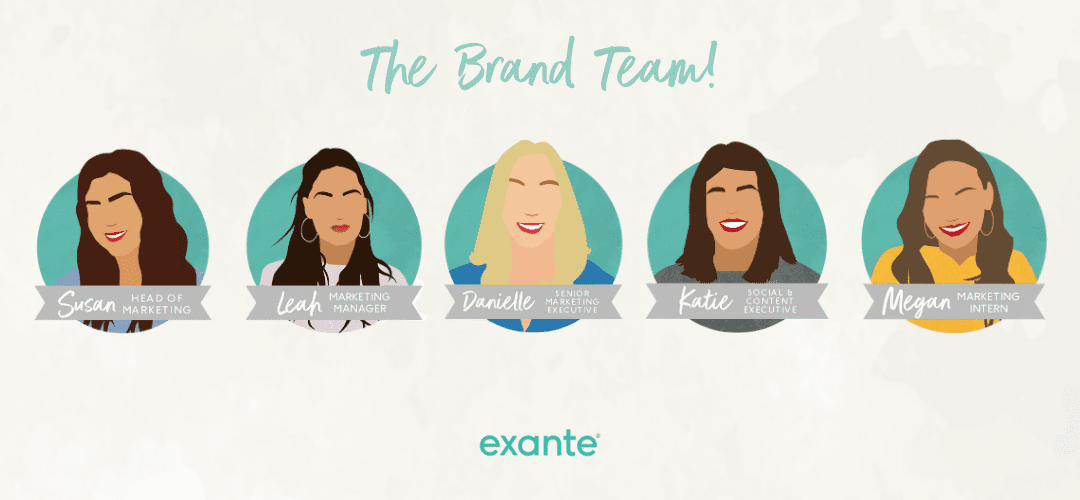 Susan – Head of Marketing
Overseeing exante as a global brand, Susan manages all things marketing and press exposure for our UK, EU and US territories. Susan has been a part of team exante for over 2 years and is passionate for helping people on their incredible weight loss journey!  
Susan's top exante pick: The new Pouches –"They're so convenient and means I can bulk buy my favourite shake flavour, which is chocolate of course!" 
Leah – UK
 & EU
 Marketing Manager
Responsible for all our UK & EU marketing activity, Leah brings our new products and seasonal campaigns to life! From the product packaging, photoshoot and campaign imagery, Leah's main focus is to ensure our customers get the best exante experience they can.  
Leah's top exante pick: Strawberry Jam & Yogurt Crunch Bar -"They feel so much naughtier than they are! The sweet jam topping is amazing, especially when warmed up in the microwave" 
Danielle – Senior Marketing Executive
The latest member of the brand team, Danielle oversees the analytics and consumer research. As well as supporting with communications and marketing campaigns, Danielle's strong background in strategy and analytics are a key element within our marketing team!  
Danielle's top exante pick: Slender Sip –"I'm really enjoying Slender Sip Cherry at the moment, they really help calm my cravings so I don't opt for rubbish during the working week!" 
Katie – Social & Content executive
Katie looks after all of our social media pages; Instagram, Facebook, Twitter and more!  She is responsible for creating all social, blog and web content. Celebrating our customer's fantastic achievements on social media is one of Katie's favourite parts of the job! 
Katie's top exante pick: Mocha Frappe Shake – "it's like drinking a coffee-shop iced coffee, except packed with vitamins and totally diet-friendly!" 
Megan – Marketing Intern
The youngest of the exante team, Megan joined us in September 2020 on her sandwich year of university. Megan supports with campaign creation and delivery for any new product launches and upcoming key dates. Her favourite part of the job is seeing happy customers' share their experience in our private Facebook Group. 
Megan's top exante pick: Salted Caramel Bar – "These are so delicious, definitely my favourite of all the bars. I can't believe they're part of a weight loss plan they're that good!"