Did you know that breast cancer can affect people of any age and any gender? October is Breast Cancer Awareness month which is why we're launching our first EVER charity campaign in support of CoppaFeel!. So, in true exante style, we're releasing a NEW limited edition meal replacement shake with a bit of a difference… 
We're thinking pink this Breast Cancer Awareness Month. Regardless of your age, gender or background, we want YOU to start checking yourself regularly. To cheer you on, we're releasing a delicious, limited edition Ruby Choc meal replacement shake in support of the breast cancer awareness charity, CoppaFeel!. For every shake you buy, we want you to check your boobs, pecs and chest. What will we do in return?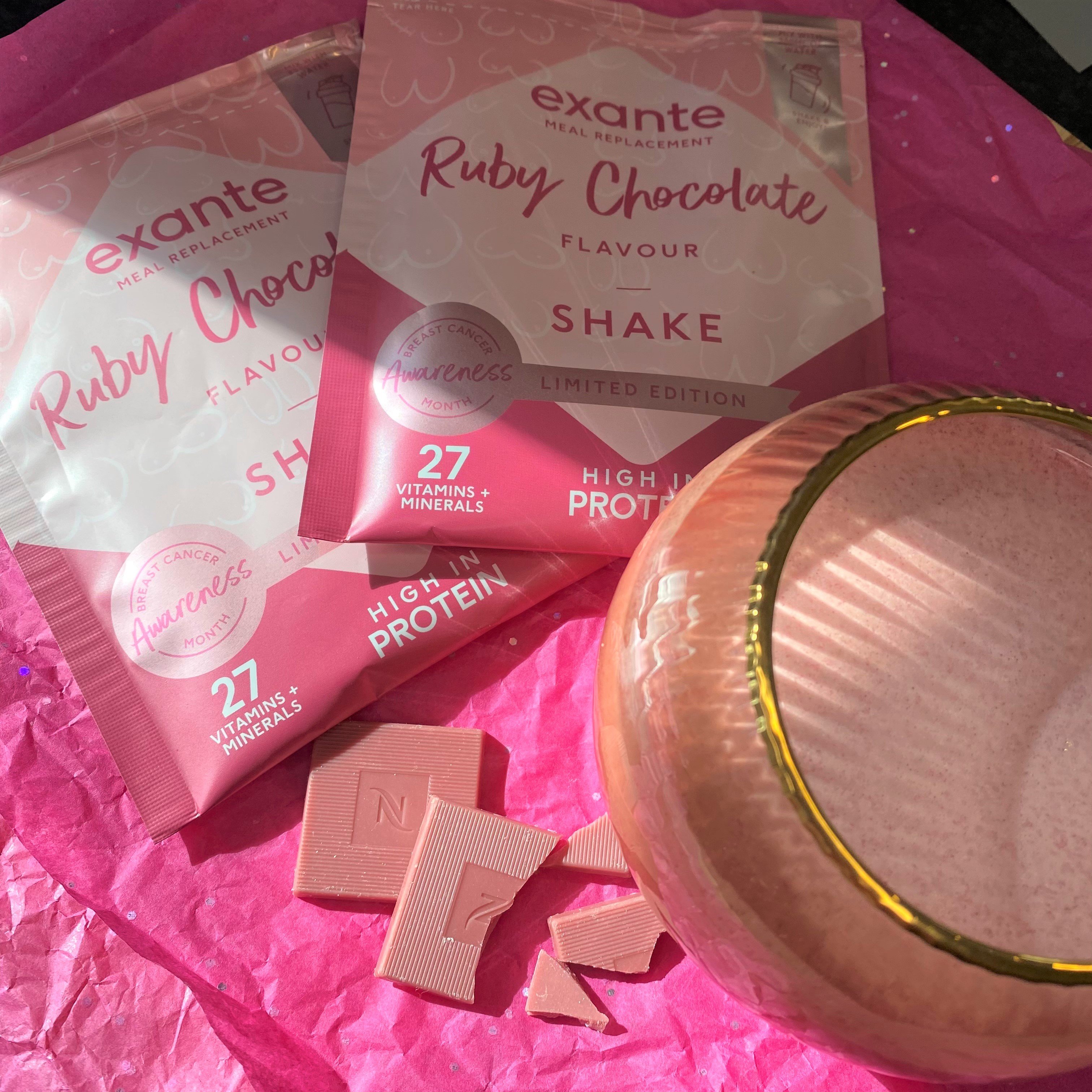 We'll be donating 50p from every Ruby Choc Shake to CoppaFeel!, so you can enjoy the benefits of our new shake while supporting an amazing cause!