Hello everyone!  
My name is Sophie and I am exante's in–house Registered Associate Nutritionist. My background involves running nutrition and lifestyle structured education courses and workshops for people with Type 2 Diabetes and those at risk of developing it.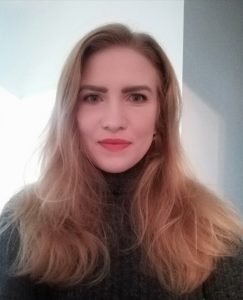 exante's in-house nutritionist, Sophie Elwood
Starting (and sticking to) your exante diet journey can be a bit overwhelming. So that's why, as part of our 11th birthday celebration, this blog post will be dipping into some very important topics to support you through the challenges youf face in your exante journey. We're going to focus on some of the main themes we see expressed in our exante community: weight loss expectations, anxiety while dieting and staying positive whilst dieting. 
But first…
On behalf of the whole exante team, we'd like to thank you, our wonderful customers, for joining us on this empowering journey. Without sounding too much like a broken Coldplay record, nobody said it was easy! Without your determination and resilience, we wouldn't be doing what we do today.  
What to expect on a very 
low-calorie
diet
Very low-calorie diets, known as VLCDs, can be an effective solution for rapid, short term weight loss and are often considered for helping people with obesity manage health conditions such as Type 2 Diabetes.  
Whilst VLCDs can provide health benefits for people who need to lose weight, they can also come with some uncomfortable side effects like headaches, dizziness, constipation and diarrhea [1]. 
VLCDs are very difficult to follow and are not meant for long-term weight management. Instead, they should be used as part of a broader plan. 
If you want to follow a VLCD with exante, it can be a great idea to start with the exante 800 plan for 2 to 4 weeks, and then gradually start to reintroduce food by following the exante 1200 plan. It's not always easy to understand the types of foods we should be eating alongside exante's diet plans, so, you can find guidance on healthy food ideas here. 
No-one was created equal. Each person has their own unique daily challenges, VLCDs may not suit everyone's lifestyle. That's why exante has an array of diet plans to choose from. You can pick and choose to meet your individual preferences and needs.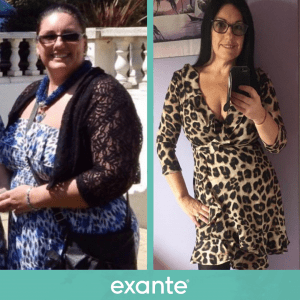 Becky has lost 6 stone using the exante 800 plan
How to stick to a calorie-controlled diet
Occasional slips along your exante weight loss journey are completely understandable, but it certainly does not mean you're a failure and you should not feel ashamed. Remind yourself of your goals and remind yourself of why you decided to embark on this journey. Be sure to celebrate what you have achieved and be proud of your progress.  
Some people find it helpful to keep a food diary, there are many downloadable apps where you can record the foods you've consumed and track the calories and nutrients. Food diaries can be a strong tool to help us see areas for improvement in our daily routine. They can also help us start a diet plan and stick to it [2]. 
While keeping a food diary can be beneficial, it can be time consuming to weigh out all your food and it can be difficult to accurately calculate your calories. If you're following an exante diet, the good news is that all our products are already portioned out for you. All you need to do is select one of our boxed plans, wait for your delivery, then you're ready to go!