It's National Chocolate Day on the 28th October and we're obsessed with seeing your delicious chocolate recipes using exante Meal Replacements! 
I bet you didn't think you could enjoy a chocolate dessert cake whilst counting the calories? Wrong! Kate from @kates.losing.it shares her recipe for the ultimate Chocolate Ice Cream Cake using her exante meal replacements – a chocoholics dream!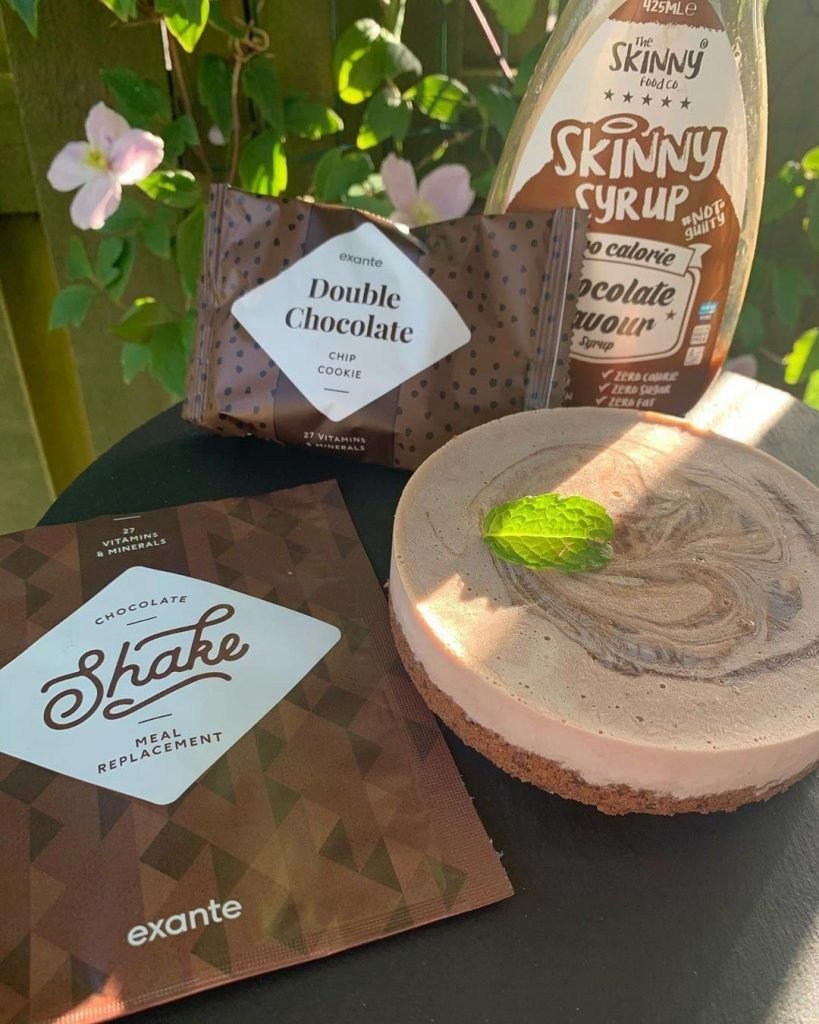 Ingredients:
Method:
Whizz your exante Chocolate Cookie in a blender & press the crumbs down down in your cake tin to form the base.

Make your exante shake with 200ml water and pour into an ice cube tray to freeze.

Once frozen, pop the frozen shake cubes into your blender and whizz them up to form a whipped-like texture.

Pour the mixture on top of the base and finish with Skinny Food Co Chocolate Sauce for the extra chocolatey goodness!

Freeze and enjoy! You can enjoy half this portion to count as one 200 calorie meal – delicious!
More Chocolate Meal Replacements: