Can you believe that Easter is just a few short weeks away? Us neither! Of course, before Easter we've got another very important date coming up- Pancake Day! Trying to make healthier choices in 2022? We totally get it, what with all the uber sweet toppings, temptation and risk of overindulging Pancake Day is always going to be a tricky one. But don't worry- we've got you covered with our favourite recipes for low calorie pancakes, so you don't have to miss out on the festivities!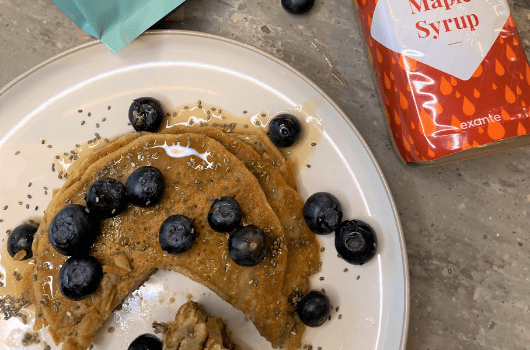 Take a read through today's blog for our recipes for your yummiest Pancake Day yet! And that's not all… 
Enjoy a flippin' fantastic Pancake Day on us with a FREE sugar free Maple Syrup every time you purchase one of our Pancake & Waffle Breakfast Pouch Bundles!