If you're looking to lose weight but don't fancy restricting your diet 7 days a week or simply want a more gradual weight loss plan, the exante 5:2 fasting diet could be the solution for you. With a combination of fasting and healthy eating, the 5:2 diet is a popular choice when it comes to losing weight. Channel 4's January dieting series 'How To Lose Weight Well' successfully trialled 5:2 intermittent fasting, and even Philip Schofield has praised 5:2 as a diet option!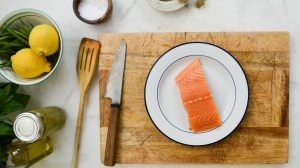 Firstly, what is intermittent fasting?
Fasting, or abstaining from some or all foods and drink for a significant period of time, has been practiced for hundreds of years. Initially, a religious observance, the health benefits of fasting have since transformed it into a popular weight loss tool. As well as the popular 5:2 intermittent fasting diet plan, a new diet trend is the 16:8 diet plan. The 16:8 diet plan is where you eat for 8 hours a day, and then fast for 16 hours a day. Only water is allowed during the 16 hour fasting period.
What are the benefits?
Weight loss – the body will primarily use fats for energy during intermittent fasting, reducing body fatty tissue mass and in turn inducing weight loss (1).
Steady blood sugar levels – Intermittent fasting has also been found to increase insulin sensitivity and improve the regulation of blood sugar, which could reduce your risk of developing type 2 diabetes (2).
Improved digestion – Boosted metabolic function by regulating bowel movements and overall digestion. Protected immune system – Intermittent fasting reduces free radical damage, regulates inflammatory conditions in the body and starves off cancer cell formation (3).
Brain function – Intermittent fasting can facilitate growth of new neurons as well as protect the brain from damage (4, 5)