In the UK, 67% of men are overweight or obese and 1 man in 5 dies before he reaches 65.
That's a pretty hard-hitting statistic. The reality is, men are less likely to lead a healthy lifestyle. They are more likely to smoke, drink alcohol to hazardous levels and be overweight or obese. These lifestyles can lead to serious diseases such as cancer, heart diseases and strokes, the risks of which can be reduced by leading a healthy lifestyle. Men are more likely to:
Smoke heavily
Drink more alcohol
Eat too much salt
Eat too much red meat
Eat less fruit and vegetables
Develop Type 2 Diabetes

Men and Type 2 Diabetes
Men are more likely than women to be affected by type 2 diabetes. It is estimated that men account for 56% of those diagnosed with diabetes and men over 50 are nearly twice as likely to be undiagnosed than their female counterparts.
Type 2 diabetes is also hard to spot, as symptoms develop slowly – especially in the early stages. Left untreated, type 2 diabetes affects many major organs, including your heart, blood vessels, nerves, eyes and kidneys. Being diagnosed early and controlling your blood sugar levels can help prevent these complications.
Common symptoms of diabetes include:
Going to the toilet a lot, especially at night
Feeling really thirsty all the time
Feeling more tired than usual
Unexplained weight loss
Genital itching or thrush
Bacterial infections in eyelids (styes), hair follicles (folliculitis), fingernails or toenails
Cuts and wounds take longer to heal
Blurred vision
For men, sexual health problems like impotence (or erectile dysfunction)- 50-70% of men with diabetes develop this problem.
Urologic issues can occur in diabetic men due to diabetic nerve damage. These include an overactive bladder, inability to control urination, and urinary tract infections (UTIs).
Of those with diagnosed with type 2 diabetes, 22% of men didn't realise they had the condition, compared to 12% of women.
What's scary is that the majority of men don't fully understand the health risks and MORE importantly how you can reverse these risks of type 2 by making simple changes. We've sifted through all the research on diabetes for you, so you can easily find everything you need to know.
Read our latest blog on type 2 diabetes and 10 ways to prevent or reverse the symptoms: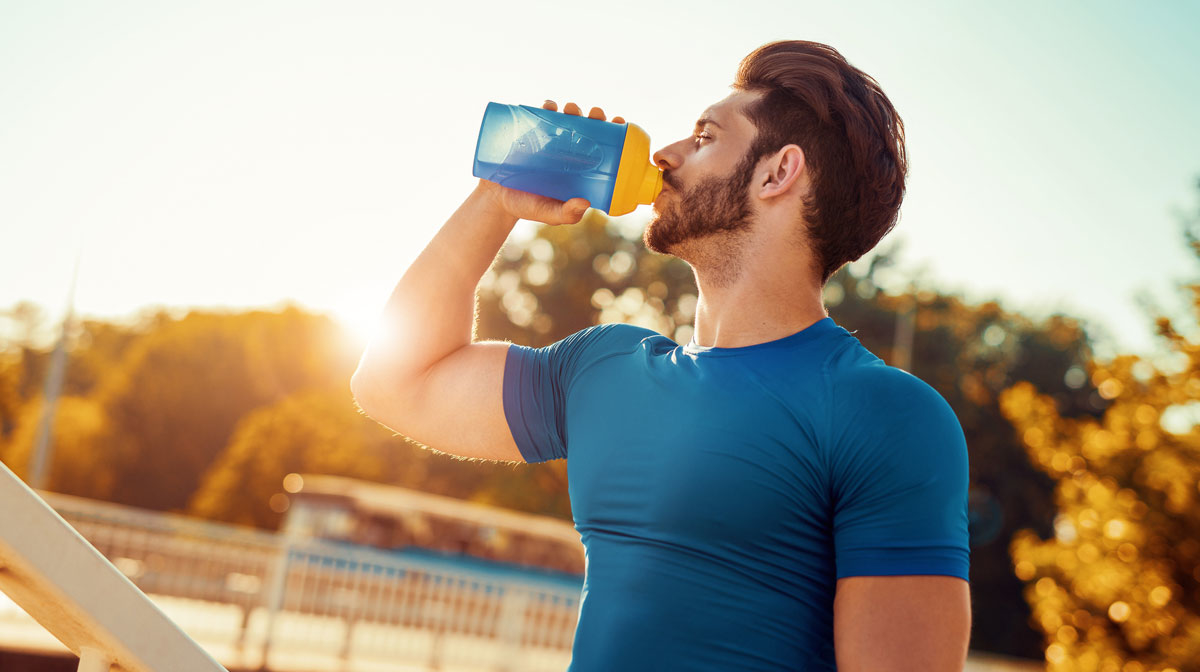 If you want to see fast and effective weight loss but need a few extra calories from conventional food, the Man Plan can help you reach your goal.
Men's Health Week | 11-17 June 2018
This year Men's Health Week will be focussing on men and diabetes and will provide a lot of useful information. So guys, if your trousers are starting to feel tight around the middle or you're feeling more sluggish than you used to, it might be time to do something about it.
These things can be a sign you're putting on weight and can increase your risk of developing health problems! If you want to lose weight, keep reading on to find out more about our Man Plan. You can also check out our recipe blogs for healthy eating options, and our exercise blogs have loads of ways you can get fitter!
So, men, get those tape measures out and see if you are at risk.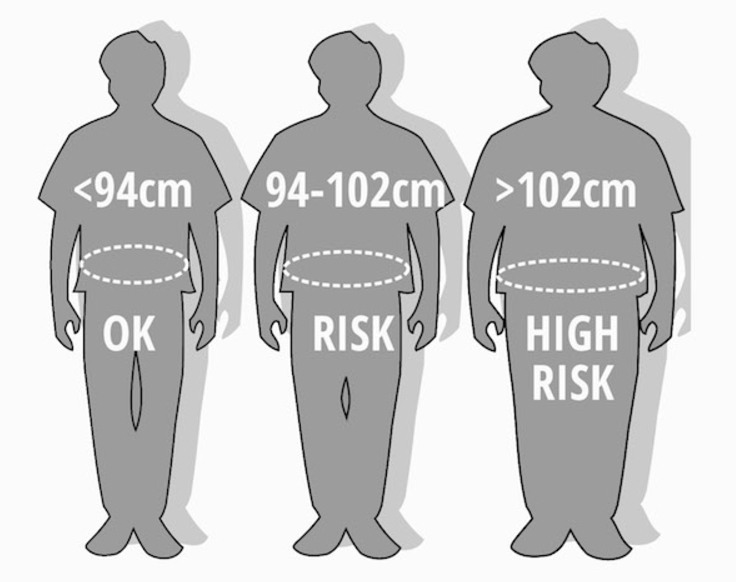 Men's Health Week runs all around the world in the week leading up to Father's Day. You can sign up for news and information on taking part or donate.
Weight loss diets for men
The Man Plan
How it works
The Man Plan is an 800 low-calorie diet plan that helps you lose weight quickly. On the plan you:
Enjoy 3 Exante Meal Replacements (600 calories) PLUS an extra 200 calories worth of high protein foods from the Man Plan Food List. All Our Meal Replacement products are high in protein and fibre to keep you feeling fuller for longer.
Stay hydrated by drinking 2-4 litres of water a day.
You have a BMI of 30 or more (25 or more if you are female)
Want visible results within 4 weeks*
Want a convenient and easy-to-follow, no calorie counting weight loss plan
Want to kick-start major weight loss
Have Type 2 Diabetes and want to lose weight to improve your symptoms
Want to improve your overall health
Need inspiration?
Join the hundreds of males who have lost weight with Exante! If you need some inspiration to get started, take a look at our Success Stories page, where you can read transformation stories from those who have lost incredible amounts of weight.

5 Top tips to help you lose weight
1. Beat junk food cravings
We all know that junk food is this biggest culprit for being overweight or obese. We know making poor eating choices can lead to heart problems, high blood pressure and possibly other conditions such as type 2 diabetes, yet we ALL get cravings to eat bad stuff. However, it is learning to control these cravings that can be key to your weight loss success.
2. Walk 30 mins a day
You might think that incorporating exercise into your life means sweating it out in a packed gym or spending hours chasing the treadmill. Not necessary! Research has found that walking is just as effective and can reduce the risk of heart disease by 10% – while running reduced it by just 5%!
It burns fat too! Walking for just 30 minutes each day at 2mph can burn around 75 kcals. Upping your tempo to 3mph and your burn rate hits 100 kcals – that's 4 squares of Dairy Milk to you and me! As well as reducing fat, walking reduces your risk of type 2 diabetes by up to 60%! If you have diabetes, walking can help manage your symptoms. It's a fact that a short 10-minute walk after a meal can help reduce blood glucose levels!
3. Watch your portion sizes
Do you suffer from portion distortion? All of us may be very surprised by how big our portions are when we look at the recommended amounts. A MASSIVE dollop of mash here, an extra large steak there – can't hurt right? We should know that weight loss and maintenance comes from controlling what goes on our plates. So, if you're looking to reduce your portion sizes measure your perfect portion, read our expert blog on portion control.
4. Eat a protein/eggy breakfast
Breakfast is the most important meal of the day, especially for males. What you need in the morning is plenty of protein! We're talking lots of EGGS! Eggs are loaded with high-quality proteins, vitamins, minerals and 'good' fats making them the perfect filling breakfast food. The protein and fat in eggs help sustain your energy levels, keeping you satisfied for longer and reducing the need for a mid-morning snack. That's why (our) nutritionists swear by eggs in the morning!
5. Combat the snack attack
We know men love snacking – but that's probably one of the biggest downfalls! If you don't want to derail your diet but still have something you enjoy try some our amazing Exante snacks like our Choco Balls and Protein Crisps which are super low in calories but high in protein!