Added to your basket
Sorry, there seems to have been an error. Please try again.
Order Subtotal ( items in your basket)
Strawberry & Lime Caffeine Free BURST Box of 30
Low calorie* multivitamin drink made with real fruit
GBP
18.39
RRP: £22.99
£18.39
Save: £4.60
In stock
-
Usually dispatched within 24 hours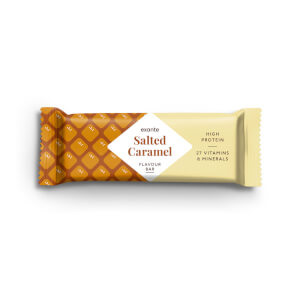 Meal Replacement Box of 7 Salted Caramel Bars
Worth £17.50
FREE Box of 7 Chocolate Shakes when you spend £75 or more on site!
Spend £75 or more and receive a free Box of 7 Salted Caramel Bars - first 250 customers only!
*Offer is subject to availability. No code required.
View more from this offer
What is exante Caffeine Free BURST?
Strawberry & Lime Caffeine Free BURST is a low-calorie* multivitamin drink made with real strawberry juice and real lime juice. It is low sugar* and bursting with refreshing strawberry and zesty lime flavour.

Benefits of exante Caffeine Free BURST
exante BURST has 3 in 1 benefits plus delicious real fruit juices. The multivitamin blend includes Iron and Vitamin B12 supporting energy & focus, Biotin and Zinc supporting hair, skin & nails, and Manganese, Vitamin C and Choline supporting metabolism (*1). Our original BURST range features 83mg of caffeine per serving, but we have now launched a caffeine free range so you can enjoy a BURST any time of the day without that hit of caffeine. The BURST range are perfect healthy alternatives to high-sugar drinks that may hinder your weight loss journey. This caffeine free BURST range is now also vegan friendly.
*Low-calorie and low-sugar as consumed.
*1 - Biotin contributes to the maintenance of normal hair, and skin. Zinc contributes to the maintenance of normal hair, skin, and nails. Iron and Vitamin B12 contributes to the reduction of tiredness and fatigue. Manganese and Vitamin C contribute to normal energy-yielding metabolism. Choline contributes to normal lipid metabolism.
Key Benefits
Low calorie & low sugar*
Made with real fruit
Caffeine free
Vegan friendly
3 in 1 benefits
Vitamin and mineral blend. Strawberry and lime flavoured with added choline and sweetener.
Add 500ml cold water to your exante shaker, add the contents of the sachet and mix until the powder dissolves.
IMPORTANT INFORMATION: Store in a cool, dry place away from direct sunlight. This product is intended to be used alongside an active lifestyle and balanced diet. Suitable for vegetarians and vegans.
INGREDIENTS: Maltodextrin, Choline Bitartrate (Anti-caking agent (Silicon Dioxide)) (15%), Flavouring, Acidity Regulator (Malic Acid), Strawberry Juice Powder (2%), Concentrated Lime Juice (1%), Colour (Beetroot Red), Vitamin and Mineral Mix (Vitamin C, Zinc Gluconate, Ferric Diphosphate, Niacin, Sodium Selenite, Vitamin E, Copper Gluconate, Manganese Sulphate, Pantothenic Acid, Biotin, Chromium Chloride, Folic Acid, Vitamin B6, Vitamin B12, Vitamin K1, Potassium Iodide, Vitamin B1, Sodium Molybdate, Vitamin B2, Vitamin A, Vitamin D2 (Antioxidant (Alpha-Tocopherol)), Sweetener (Sucralose). ALLERGEN INFORMATION: Produced in a facility which also handles milk. No gluten-containing ingredients.
Nutritional Information
Per 100g
Per 5g Serving with 500ml water
Energy kJ
1249
62
Energy kcal
295
15
Fat (g)
0g
0
(of which saturates) (g)
0
0
Carbohydrate (g)
69
3.5
(of which sugars) (g)
3.7
0
Protein (g)
0
0
Salt (g)
0.09
0
Vitamin A (µg)
3373 (422%*)
169 (21%*)
Vitamin D2 (µg)
24 (480%*)
1.2 (24%*)
Vitamin E (mg)
59 (492%*)
2.9 (24%*)
Vitamin K1 (µg)
367 (489%*)
18 (24%*)
Vitamin C (mg)
396 (495%*)
20 (25%*)
Vitamin B1 (mg)
4.8 (440%*)
0.24 (22%)
Vitamin B2 (mg)
5.9 (419%*)
0.29 (21%*)
Niacin (mg)
88 (550%*)
4.4 (28%*)
Vitamin B6 (mg)
7.3 (521%*)
0.37 (26%*)
Folic acid (µg)
983 (492%*)
49.1 (25%*)
Vitamin B12 (µg)
8.8 (352%*)
0.44 (18%*)
Biotin (µg)
205 (410%*)
10 (20%*)
Pantothenic Acid (mg)
23 (383%*)
1.2 (20%*)
Iron (mg)
78 (557%*)
3.9 (28%*)
Zinc (mg)
44 (440%*)
2.2 (22%*)
Copper (mg)
4.4 (440%*)
0.22 (22%*)
Manganese (mg)
9.8 (490%*)
0.49 (25%*)
Selenium (µg)
269 (489%*)
13 (24%*)
Chromium (µg)
198 (495%*)
9.9 (25%*)
Molybdenum (µg)
244 (488%*)
12 (24%*)
Iodine (µg)
440 (293%*)
22 (15%*)
Active Ingredient
Choline (mg)
6105
305
"
*Nutrient Reference Value
Customer Reviews
There are currently no reviews.
Write a review to be in with a chance of winning £100 worth of Exante Diet products...yes, that's nearly one month's supply of your diet!
Other customers bought:
Strawberry Lime BURST Box of 30

Meal Replacement Box of 7 Salted Caramel Bars

Worth £17.50

FREE Box of 7 Chocolate Shakes when you spend £75 or more on site!

Spend £75 or more and receive a free Box of 7 Salted Caramel Bars - first 250 customers only!

*Offer is subject to availability. No code required.

View more from this offer

Apple & Elderflower Caffeine Free BURST Box of 30

Meal Replacement Box of 7 Salted Caramel Bars

Worth £17.50

FREE Box of 7 Chocolate Shakes when you spend £75 or more on site!

Spend £75 or more and receive a free Box of 7 Salted Caramel Bars - first 250 customers only!

*Offer is subject to availability. No code required.

View more from this offer

Blood Orange & Raspberry Caffeine Free BURST Box of 30

Meal Replacement Box of 7 Salted Caramel Bars

Worth £17.50

FREE Box of 7 Chocolate Shakes when you spend £75 or more on site!

Spend £75 or more and receive a free Box of 7 Salted Caramel Bars - first 250 customers only!

*Offer is subject to availability. No code required.

View more from this offer
Zoom