Added to your basket
Sorry, there seems to have been an error. Please try again.
Order Subtotal ( items in your basket)
Meal Replacement 4 Week Classic Shakes 5:2 Fasting Pack
In stock
-
Usually dispatched within 24 hours
6 weekly payments from £7.58 with laybuy Learn more

4 monthly instalments of £11.37 with openpay Learn more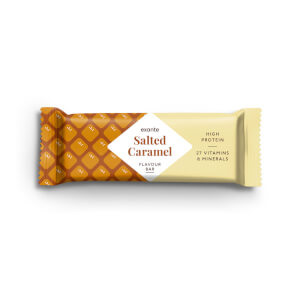 Meal Replacement Box of 7 Salted Caramel Bars
Worth £17.50
FREE Box of 7 Chocolate Shakes when you spend £75 or more on site!
Spend £75 or more and receive a free Box of 7 Salted Caramel Bars - first 250 customers only!
*Offer is subject to availability. No code required.
View more from this offer
6 weekly payments from £7.58 with laybuy Learn more

4 monthly instalments of £11.37 with openpay Learn more
Your pack contains:
6 x Vanilla Shake
6 x Strawberry Shake
6 x Chocolate Shake
6 x Banana Shake
1 x Shaker Bottle
How to use the exante diet 4 Week Classic shakes 5:2 Fasting Pack?
The 5:2 diet pack can be used for your 2 fasting days each week. Eat healthy, balanced meals 5 days of the week and the other 2 (non-consecutive) days of the week, enjoy 3 exante meal replacement products, plus 200 calories of high protein food. All exante meal replacement products are enriched with over 22 vitamins and minerals and are high in protein and fibre.
To use, add water and follow the instructions outlined on the individual product packs. It is important that products are used as directed and that you maintain an adequate daily fluid intake. For best results add 20 minutes of exercise daily.
What is exante diet?
exante diet is the UK's number 1 meal-replacement diet. exante diet offers the largest online range of high-quality, affordable meal-replacement products which includes soups, shakes, bars and meals. Use our meal-replacement products as part of our flexible and easy-to-follow diet plans for quick weight-loss, or in conjunction with healthy everyday foods for weight management.
Who is exante diet suitable for?
exante diet is incredibly flexible. Either choose an exante diet plan and follow as instructed, or use our products to complement your lifestyle and weight-management goals. Our products are not suitable for pregnant or breastfeeding women or children under the age of 18. Always seek medical advice before embarking on any weight-loss programme to determine you are medically eligible if you are on medication.
*Images are for illustration purposes only.
*Contents of the bundle may be subject to change due to stock availability and seasonality.
*Exante shaker bottle may appear in different design on arrival, not including the metal ball, due to new updated stock design.
For product specific information, including ingredients, allergens and nutritional information, please refer to the individual product page.
Use a meal replacement for one or two meals of a daily, energy-restricted diet to contribute to weight loss or to the maintenance of weight after weight loss. Consume as part of a balanced diet and healthy lifestyle, maintaining an adequate daily fluid intake.
Customer Reviews
Overall Rating : 5.0 / 5 (1 Reviews)
Top Customer Reviews
Where reviews refer to foods or cosmetic products, results may vary from person to person. Customer reviews are independent and do not represent the views of The Hut Group.
I was introduced to this brand by a good friend, well that's what I call her now, a very good friend. I have never struggled with my weight until I hit 50, then boom! two stone came from nowhere. Having a long term illness made it hard for me to take back control of my weight due to medication. Using the shakes helped me as a 59-year-old teacher with managing my snacking in an easy way, that made me want to carry on with the shakes. I lost the weight in a controlled way, and have since introduced others to them, I now look forward to being back in control of me.
Zoom