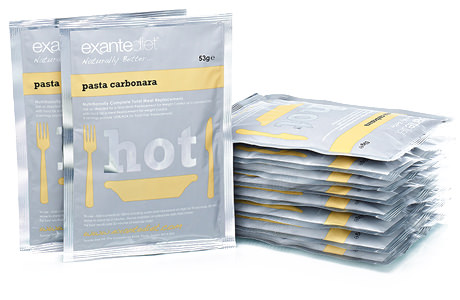 Exante Diet is proud to be the largest online Total Meal Replacement Company in the UK. You won't find any 'off the shelf products' at Exante Diet. All of our products are unique to Exante Diet, they are made here in the UK, and we continue to develop our range of products with the some of the UK's leading food technologists.
We believe in providing cleaner label, premium products for our customers. That's why we were the first UK Total Meal Replacement company to make products that don't contain any aspartame.
The Best Meal Replacement Products
Our products continually make the grade for the best tasting, lowest price VLCD meal replacement products in the UK. You won't find a more professional and trusted brand, we don't just make great products, we make the best!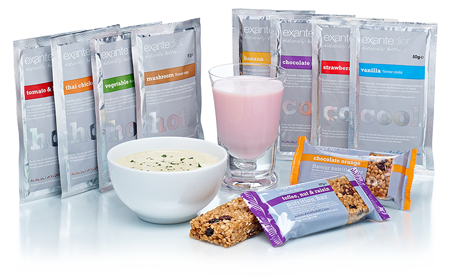 Compliance
Use guidance from NICE guidelines for VLCDs
Highest quality products and services
We regularly review the latest legislation and guidelines in the UK for Meal Replacements, VLCDs and LCDs
We provide the most up-to-date options and programmes for safe and effective weight loss
Unfortunately, there are a number of online meal replacement companies who do not comply with all the VLCD guidance and legislation, but we have invested a lot to make sure that we offer you fully compliant products and programmes.
Take Control of your Weight Loss
We know how important it is for customers to have the freedom and flexibility to take control of their weight loss, without the hassle of having to attend group sessions. Our products have been developed with this in mind which means they are unique from other meal replacement products that you can purchase from counsellors. Our programmes aren't medically monitored, so you may find our advice is slightly different to companies who monitor you on a weekly basis.
We want to offer you the best tasting products in the safest and most convenient way. We're not just about weight loss we're about giving our clients the best products and services and we deliver right to your door with no hassle! See how highly our customers rate us
Ready to Get Started?
If you're ready to say hello to the new you, visit our shop to order your products. Remember, you only need 3 Exante Diet meal replacement products a day on any of our diet plans.