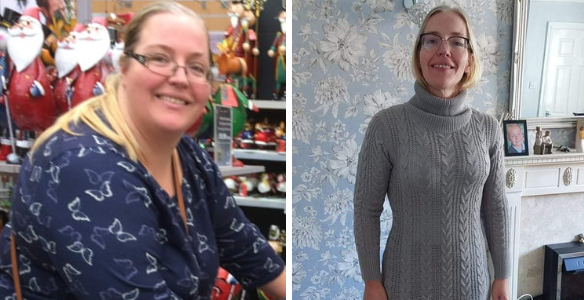 Christine Barnett
Location: St Helens, Merseyside
Start Weight: 21st 13lb
Current Weight: 11st 7lb
View Plans
Q: Why did you decide to start your exante journey?
"Before I started exante, my weight was sitting at around 21.13 stone. I suffered with type 2 diabetes and high blood pressure which needed to be managed with lots of medication; I quickly realised something major needed to change in my life- that's when I found exante."
Q: How has exante changed your life?
"Since finding exante, I've lost over 10 stone and now weigh 11.7 stone. I'm so much more confident and happier in myself , I'm off all medication and have even managed to put my diabetes into remission.
The future feels a lot brighter now and I have a much healthier relationship with food, introducing a calorie deficit diet into my everyday life."