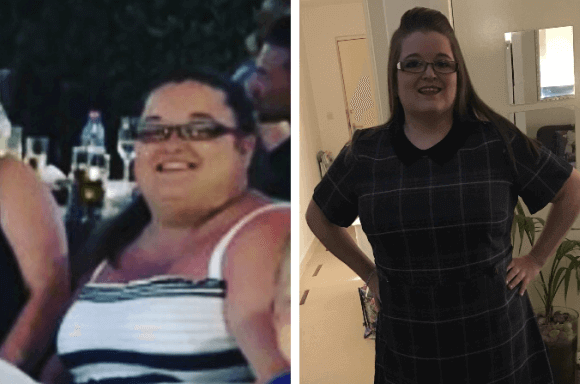 Leanne O'Connor
Start Weight: 21st
End Weight: 15st 12lbs
Weight-loss: 5st 2lbs*
If you feel inspired by Leanne, take a look at our plans to see what you could achieve.
View Plans
Read about how Leanne lost her weight!
Q: What made you decide to lose weight?
A: I was on holiday with my sister and a man started making fun of me for being big. He even followed me round the club singing a song about me being fat. It upset me so much that it completely ruined my holiday and the moment I was home I decided to lose weight.
Q: When did you first notice a difference?
A: It wasn't until the 4th week but everyone else could see a difference even before I could!
Q: How did Exante fit into your lifestyle?
A: I really thought I would find it so hard but it just suited my lifestyle perfectly and it was easy to stick to plan!
Q: What's your next goal (weight-related or life-related)?
A: My next goal is to reach 11 stone but also would love to climb the O2 Arena! Then I would like to try and have a baby in the near future.
Q: How has your life changed since losing weight?
A: I have learned how to eat more sensibly and manage meals. Most of all, I have learned how to not listen to small minded people now. I've actually learned to love myself and have so much more self respect now! Before losing weight I really didn't do much with my life apart from work and go home. I didn't want to go out as I thought everyone was talking about me. It got so bad that if I did have to go to family parties I would make sure I didn't eat so people couldn't talk about me eating there too! I love my life now, have so much more confidence and go out with my friends and family. I have even met someone now too! Life is good and I am so much more happy!