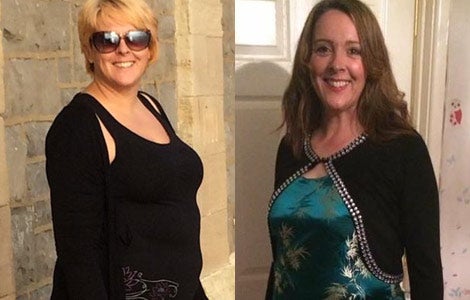 Lisa Viljoen
Start Weight: 15st 11lbs
End Weight: 12st 9lbs
Weight-loss: 3st 14lbs*
If you feel inspired by Lisa take a look at our diet plans to see what you can achieve.
View Plans
Read about how Lisa lost her weight!
Q: How many times have you purchased from Exante in the past 12 months?
A: 5+ times.
Q: Did you follow a plan?
A: Flexi Plan.
Q: What were your favourite Exante products?
A: Double Chocolate Bar, Indian Dahl, Lemon Cheesecake Shake.
Q: What is your main motivation for losing weight?
A: Health.
Q: How did Exante fit into your lifestyle?
A: Very easily I still had to cook for the family but I would sit with them and have my product so we didn't lose family time. At work taking a bar for lunch was a doddle!
Ready to get started?
If you're ready to say hello to the new you, shop our range today!
Shop Our Range