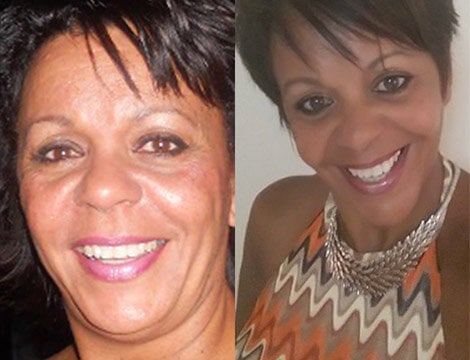 Marie Pearce
Start Weight: 13st 7lb
End Weight: 11st 5lb
Weight-loss: 2st 2lbs*
If you feel inspired by Marie take a look at our diet plans to see what you can achieve.
View Plans
Read about how Marie lost her weight!
Q: What made you decide to lose weight ?
A: I knew I needed to get active, so losing weight was a part of this.
Q: What were your favourite Exante products?
A: Honeycomb Shake, Double Chocolate Bar and Lemon Cheesecake Shake.
Q: What have you learnt during your weight loss journey with Exante?
A: Be realistic, the weight didn't come on over night so it won't go overnight too. Just be realistic and patient.
Q: How did your plan fit into your lifestyle?
A: It was really easy to fit Exante into my lifestyle as it was so convenient!
Q: When did you first notice a difference?
A: I personally noticed the biggest difference after just one month.
Q: How has your life changed since losing weight?
A: I used to get breathless very easy, and I was always tired and lethargic but now I have much more energy to do more things with the grandchildren. I have so much more vitality and my immune system is stronger as I am rarely ill now.
Ready to get started?
If you're ready to say hello to the new you, shop our range today!
Shop Our Range