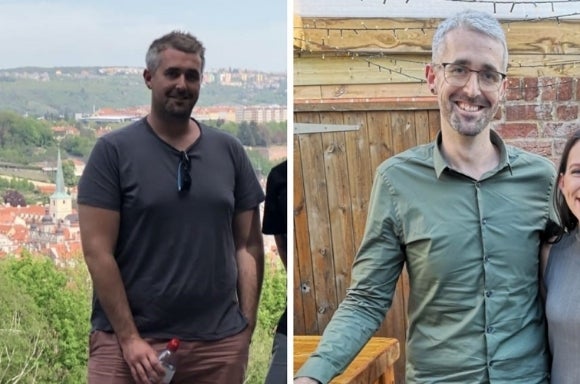 Matthew Goble
Age: 29

Location: Poole, Dorset
Start Weight: 21st 13lbs
Current Weight: 14st 10lbs
View Plans
Q. What made you lose weight?
A. "For years I was having problems with my lower back, and eventually my weight started to raise concern for me. The weight gain caused me to need an emergency back operation after my disc wanted to fuse with my nerves as one big happy family. After being signed off work to recover, I had in the back of my mind 'I need to do something'. Lockdown was the final push I needed to step into a
Q. How has exante changed your life?
"I stuck to the 800 plan 100% with 3 products and a 200 calorie meal, alongside intermittent fasting, eating between 11am and 7pm. I'm proud of what this diet has done to me and seeing the results speaks for itself. I'm completely off all medication and in a new body, I have never felt better, all thanks to exante!"
"It's been lovely having to order all new clothing. I'm now a size medium which means binning all my xxl-xxxl clothes to never go back!"
"Joining the exante Official Facebook group was inspiring and motivating"
"From a 44" trouser size to a 32"!"
Matt's Favourites