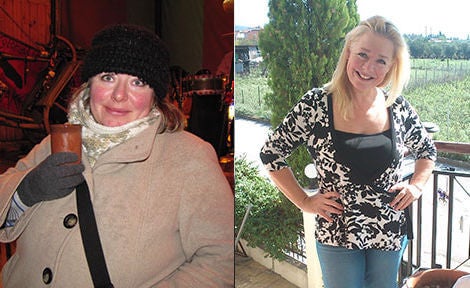 Nina Jones
Start weight: 20st 3lb
End weight: 10st 5lb
Weight-loss: 9st 12lb*
"I feel healthy! I can keep up with my kids and I have my mojo back!"
*Weight loss results may vary and are different for each individual.
View Plans
Read about how Nina lost her weight!
Q: What made you decide to lose weight?
A: Having to improve my health to be able to keep up with my three children.
Q: What made you choose Exante Diet?
A: The price, the great reviews and customers on the official Facebook page.
Q: What Exante Diet plan were you on?
A: Total Solution and then a mix to suit me.
Q: What were your favourite Exante Diet products?
A: 1. Indian Style Curry with Rice
2. Porridges
3. Pasta Carbonara
4. Banana Shake
Q: What did you learn on the plan?
A: How much I relied on food when emotionally drained and not to pick from the fridge constantly.
Q: How did your plan fit into your lifestyle?
A: Tough in the beginning cooking for the family but once I'd gotten used to it, it was fine.
Q: What kept you motivated?
A: The official Facebook page, my weigh-ins, and the comments from my friends and family telling me how well I was doing.
Q: What exercise did you do to compliment your plan?
A: Walking and dancing with the toddler!
Q: When did you first notice a difference?
A: Within the first week, I was less bloated.
Q: How has your life changed since losing weight?
A: I feel healthy! I enjoy going out with my hubby and family and feel that people now look at me for all the right reasons rather than thinking how ugly and fat I was! I can keep up with my children now and extremely importantly I have re-found "me" and I have my mojo back!
Q: What is your next goal?
A: My goal weight is neither here nor there, it's how I feel now that counts.
Q: Would / have you recommended Exante Diet to a friend?
A: I would recommend this diet and have recommended this diet. I have tried every diet out there and none compare to this!
Ready to get started?
If you're ready to say hello to the new you, shop our range today!
Shop Our Range