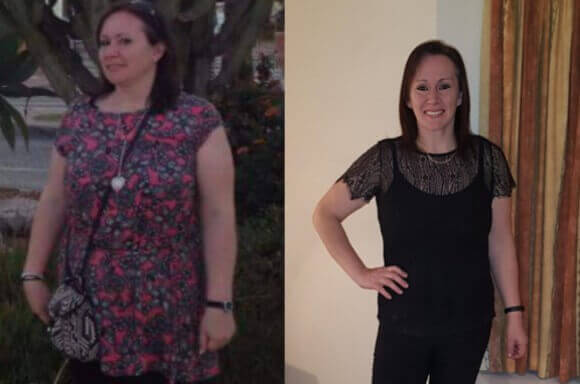 Tracey Cartwright
Start Weight: 15st 2lbs
End Weight: 11st 4lbs
Weight-loss: 3st 12lbs*
If you feel inspired by Tracey, take a look at our plans to see what you could achieve.
View Plans
Read about how Tracey lost her weight!
Q: What made you decide to lose weight?
A: I felt uncomfortable at the weight I had become. Since getting married a few years ago the weight had crept on with going out for meals and takeaways as well as bad eating habits. I had recently got my dream job as a train conductor but was struggling because it's active and you need to be fit. I was embarrassed when ordering a larger sized uniform as everyone else starting at the same time were smaller sizes.
Q: When did you first notice a difference?
A: After the first week, my clothes already felt looser. I've learned that I can control my eating habits and do away with high carb and sugary food.
Q: How did Exante fit into your lifestyle?
A: I found it fit into my lifestyle perfectly. I can easily take a bar to work with me to eat for lunch. Also when I exercise I just have an extra product. It's so easy to follow.
Q: How has your life changed since losing weight?
A: I feel much more confident in myself. I'm genuinely happier and smile more. I've not been this slim since before I had my twin daughters 23 years ago. I have so much more energy. I go walking for miles which I didn't do before. My job is easier and I feel great in my size 12 uniform. I follow the flexi plan now which means I can have a low carb meal a day too!