Burst into summer with BURST Vimto ®
BURST Vimto® is here! Celebrate the warmer weather with our NEW refreshingly different Vimto® drink, the ultimate way to stay hydrated this summer.
SHOP NOW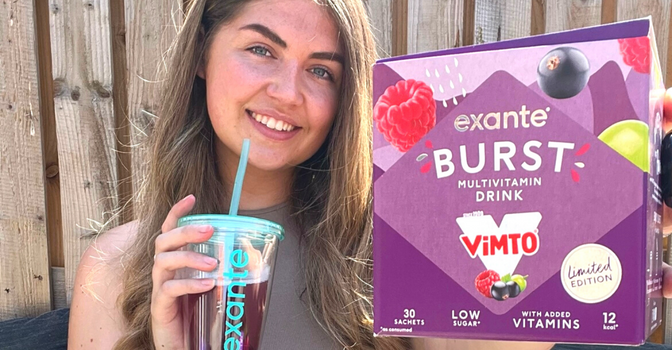 An unmistakeably fruity taste...
Enjoy summer the right way by sipping on the unmistakeably fruity taste of BURST Vimto®. Crafted with Vimto®'s signature blend of grape, berries and blackcurrants, BURST Vimto® is a refreshing delight, complete with 3-in-1 benefits to support hair, skin, & nails, metabolism, and energy**.
Shop Now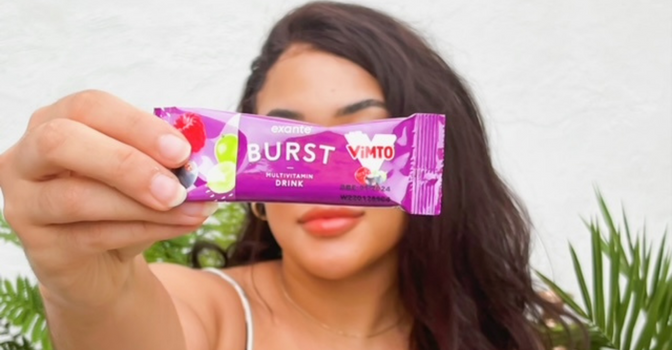 BURSTing with Benefits
Just like our other iconic BURST multivitamin drinks, BURST Vimto® is full of benefits to support your body and get you glowing from the inside out**.
Let's check them out:
Made with real fruit juices for the unmistakable fruity flavour of Vimto®
Low calorie* | Low sugar* | 3-in-1 benefits for hair, skin & nails** | Vegan Friendly | Caffeine free
Shop Now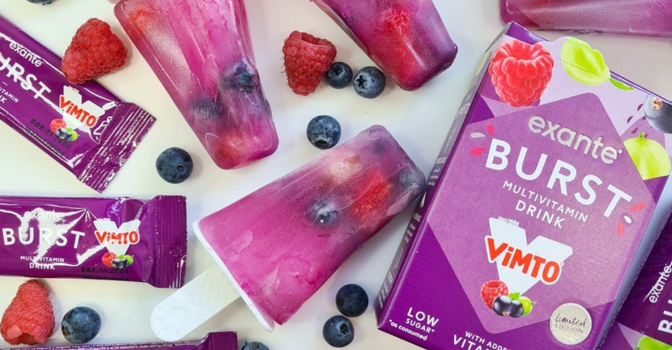 Intrigued by our refreshingly different drink?
Find out more about the benefits of BURST Vimto® and why it's set to be your drink of the summer in our blog.
Read More
* as consumed with 500ml water
** Iron and Vitamin B12 contributes to the reduction of tiredness and fatigue. Zinc contributes to the maintenance of normal hair, skin, and nails. Manganese and Vitamin C contribute to normal energy-yielding metabolism. Choline contributes to normal lipid metabolism.