Your summer just got a lot sweeter. Stay hydrated, get your low sugar sweet fix, and increase your vitamin intake with our NEW BURST Vimto
®
– the tastiest drink of the summer.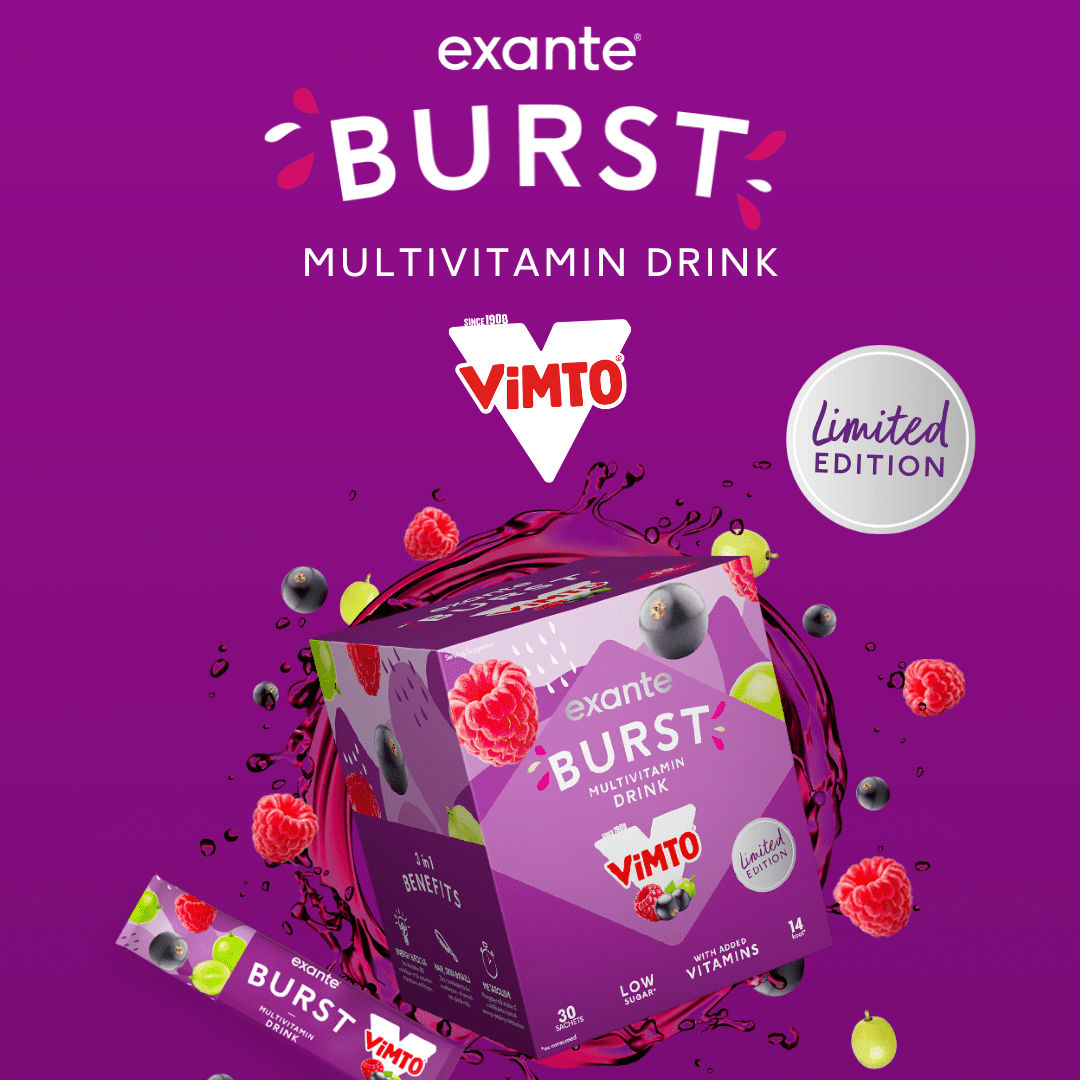 Everything you need to know about Vimto…
Just like us, Vimto® is a born and bred Manchester brand. Known for its unmistakably fruity taste and refreshingly different flavours, Vimto® is everyone's go-to drink for the summer.  
With that in mind, we simply couldn't resist uniting two Manchester powerhouses to create a NEW deliciously innovative Vimto® flavour of BURST. 
That's right! Your favourite low calorie, vitamin-enriched drink is back for the summer with a brand-new makeover… 
Introducing BURST Vimto
®
BURST Vimto® is our new delicious flavour extension of the much-loved BURST drink which means it comes with ALL the benefits, including:  
Vimto®'s unmistakable fruity flavours & real fruit juices

 

Low in calories*

 

Low in sugar*

 

3-in-1 benefits for skin, hair & nails **

 

Vegan friendly

 

Caffeine free