Sophie Langley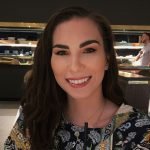 Sophie or Soph as we call her, is Exante's New Product Development (NPD) Technologist meaning she designs the delicious new products you see launch on-site!
Soph's love for food started at school where she enjoyed food technology lessons, but it didn't end there, as she decided to study food science in further education too. She graduated from the University of Reading with BSc Hons Nutrition and Food Science (with Professional Training) which is a degree accredited by the Association for Nutrition.
Soph enjoys playing with ingredients in the kitchen and creating new recipes, especially healthier versions of traditional recipes. She is particularly excited to make vegan food more tasty and accessible, and is bringing this to the weight loss world through Exante!
Soph is an animal lover, gym goer, volunteer first aider and is a huge fan of the colour orange – fun fact!