Another quick low carbohydrate meal for you to enjoy smoked cod or haddock needn't be restricted to breakfast or making supper-time kedgeree. Here it is combined with succulent stir-fried green vegetables. Look out for undyed cod or haddock which is less salty.
Enjoy this as part of our Exante 1200 diet plan if you're looking for something nutritious and easy to make at the end of a long working day.
Healthy Smoked Cod Dinner With Stir Fried Vegetables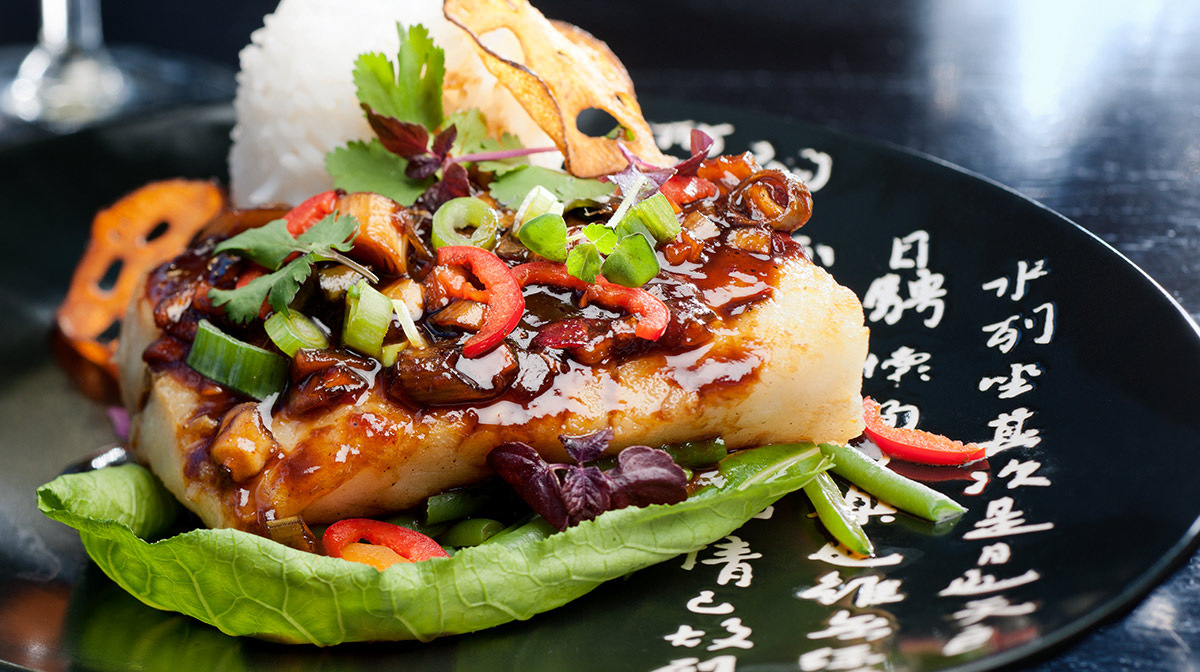 Ingredients
150g undyed smoked cod or haddock, preferably sustainably sourced.
1 small leek or 100g leek, cut into 1cm slices
1 head (about 100g) pak choi (bok choy), roughly sliced
1 tsp vegetable oil
1-2 tbsp water
Method
Preheat the oven to 190ºC (fan oven 170º) or gas mark 5.
Pour 4 tbsp water into a small ovenproof dish and add the fish.
Bake for 15-20 minutes until the fish flakes easily.
Meanwhile, heat the oil in a non-stick pan or wok, and add the leek and bok choi. Stir-fry over a high heat, adding the water to prevent sticking. When the vegetables are just wilted serve on a warmed serving plate and top with the fish.
Serve at once.
Serving suggestions: add garlic and grated fresh ginger for more of a kick, or add tender stem broccoli or green beans. If you are not following a low carbohydrate diet, add 3 heaped tbsp of cooked rice.( This adds around 150kcal and 35g of carbohydrate).
Top tip: The cooked fish may be refrigerated for 24 hours, but the stir fried vegetables are not suitable for storage.
Find more keto-friendly recipes below.