Losing weight is no walk in the park, that's why we're always trying to create new and delicious products to help you along the way. This article covers our new weight loss products and reviews, plus puts the spotlight on some of your favourite flavours to explain just how they can help you reach your weight loss goals!
Exante Water Enhancers
Rule number one when it comes to weight loss: water! However, it's not always easy to ensure you are drinking enough. That's why we introduced our zero sugar water enhancers to give your water a fruity flavour, without adding any of the usual sugars and calories that supermarket cordials come with.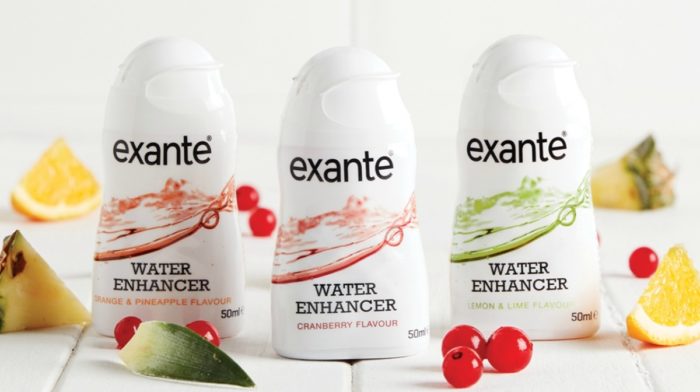 Plain water can be boring. If you want to up your water intake and stay hydrated one-the-go, try our NEW Water Enhancers.
Exante Breakfast
Breakfast really is the most important meal of the day and we've made sure you have plenty of delicious and healthy breakfasts to choose from. Whether you are following Total Solution, Flexi or just a healthy eating plan, our Exante Breakfasts can help you start your day the right way.
Berry Museli & Maple Granola
No more sugary cereals, instead –  our delicious muesli and granola to keep you on track towards your weight loss goals.
NEW Exante Breakfast Range
From Exante's very own Coco Pops to deliciously zesty lemon pancakes, the new breakfast range has everything you need to start your day with a sweet treat, entirely guilt-free!
Zero Sugar Syrups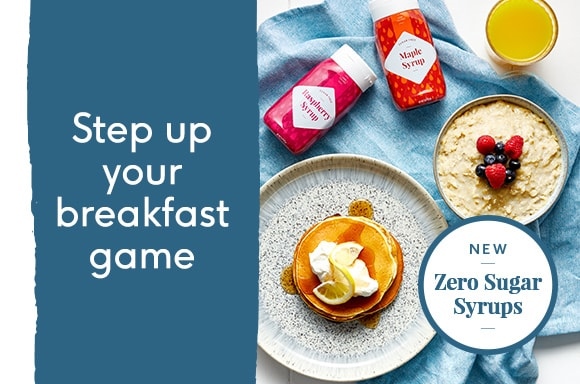 The perfect topping to any breakfast (or dessert) and completely sugar-free. Find out more about our Zero Sugar Syrups.
Exante's New Weight Loss Products
With new product development top of our priority list when it comes to supporting you and your goals, we'll keep you updated with our new launches as soon as they're out!
Slender Sip
Weight Loss Product Spotlight
We've put some of your favourite products under the spotlight to show you just how good for you they really are! So, next time you are reaching for a high-calorie snack or preparing an indulgent dinner, take a look at our range of reviews and make sure you are making a healthy choice each time!
Cherries & Berries Shake
Smooth and creamy with hints of cherries, strawberries and raspberries, it's the perfect fruity option to keep you on plan. Find out more about Exante's delicious Cherries & Berries shake.
Following our Flexi Solution or 5:2 diet? Our healthy recipe guide will provide you with lots of delicious inspiration for guilt-free meals.