Plain water can be boring. If you want to up your water intake and stay hydrated on-the-go, try our NEW Exante Water Enhancers.
It's so easy to incorporate into your Total, Flexi or lifestyle diet too! Just squeeze into your Exante Water Bottle and go!
What are Exante Water Enhancers?
Exante's expert team have developed these ground-breaking water enhancers to deliver an infusion of taste to your everyday fluids. We have taken the natural flavourings from fruit juices in a host of refreshing flavours to support your new healthy lifestyle. With 3 amazing flavourings on offer, these impressive water enhancers are without doubt an everyday essential to use on-the-go, at work or home.
What are the key benefits?
With just the 3 calories per 2.5ml serving, these water enhancers will not sabotage your training or daily nutrition, unlike high-sugary alternatives.
How to use
Simply dilute 2.5ml (one squeeze) of concentrate into 250ml of cold water and enjoy!
3 fruity flavours
Exante Water Enhancer Cranberry Flavoured
An innovative way to enhance the flavour of your water with the natural flavour of Cranberry and no added sugar.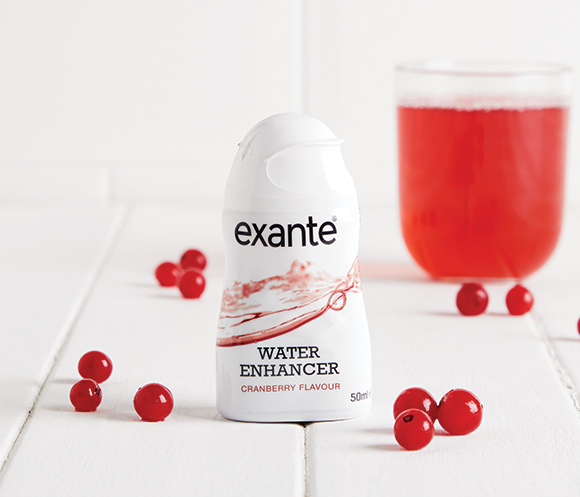 Exante Water Enhancer Lemon & Lime Flavoured
If you want to keep it simple, flavour your water with the zingy flavours of Lemon and Lime and no added sugar.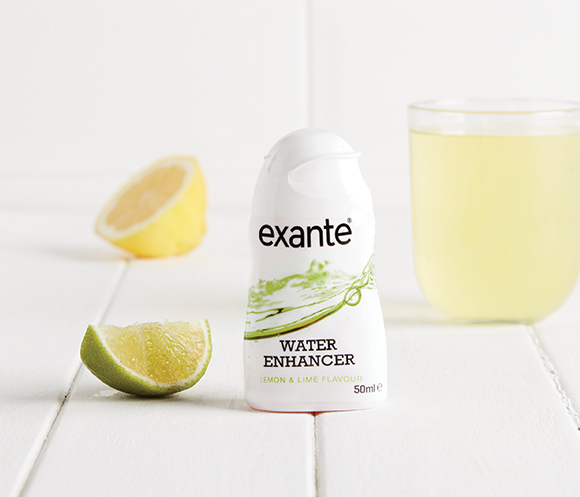 Exante Water Enhancer Orange & Pineapple Flavoured
Take your water to another level with the tropical flavours of Orange and Pineapple and no added sugar.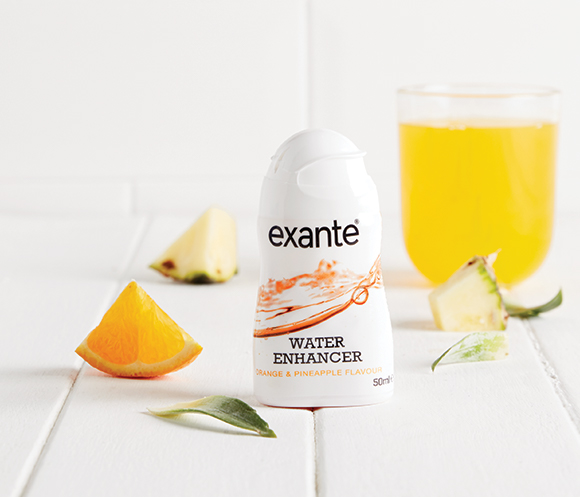 Shop the range below