Dry January? No problem. 
Trying to give your body a break from the booze after Christmas? Ditching the drink has never been easier thanks to our NEW sparkling BURST Mocktail Cans.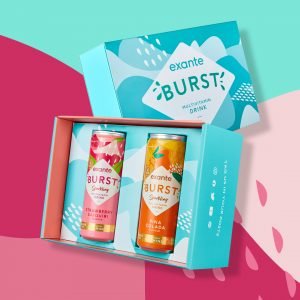 Our most convenient product yet, these ready-to-drink cans are the ultimate low-calorie, alcohol-free treat. Better still, every can is sugar free and completely plant-based, what's not to love?  
So, are you ready to meet our flavours?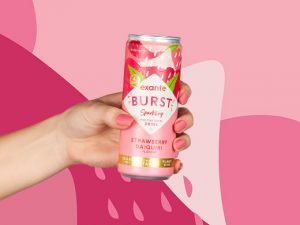 Wave goodbye to hangovers and start your 2022 the right way with our Strawberry Daiquiri-inspired mocktail can. Enjoy a taste of summer right in the middle of winter with this sweet and zingy mocktail can, perfectly sparkling for that extra special fizzy Friday.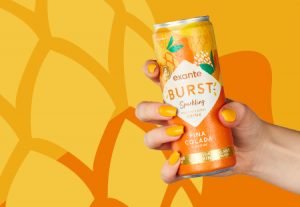 Transport yourself to the tropics with our tasty Pina Colada-inspired ready-to-drink can. Avoid drinking empty calories and swap out your usual tipple for this fruity, sugar free Pina Colada mocktail for the ultimate Friday night treat.  
What are the benefits?
Aside from being a super yummy treat, our Mocktail Cans are packed full of so many benefits that you'll never want to go back to your old drinking habits! Let's check them out:  
Zero sugar 

 

4 calories per can 

 

Fat free

 

Plant-based & vegan-friendly

 

Zero alcohol

 

3-in-1 vitamin blend

 

Ready-to-drink

 
What is a 3-in-1 vitamin blend?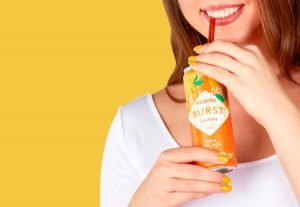 So, you may have heard of our extra special multivitamin blend in our regular BURST sachets, but what does that actually mean? Our 3-in-1 blend describes the 3 different benefits you get from drinking just one can of BURST Mocktail. The multivitamin blend includes Iron and Vitamin B12 which supports energy & focus, Zinc to support your hair and skin and Manganese and Vitamin C to support your metabolism (1).