Your Ultimate Starter Guide: Everything you need to know about the vegan diet
World Vegan Month is upon us! And what better way to celebrate than by learning all about the Vegan diet?
Whether you want to challenge yourself for a few weeks, learn more about being vegan or even commit to a new lifestyle, we've created the ultimate guide with all you need to know about going vegan:
What is veganism?
There are many different ways to follow a vegan diet, however one thing that all vegans have in common is adopting a plant-based diet. Generally, a plant-based diet involves avoiding all animal foods including meat, chicken, fish, dairy, eggs and honey. Vegans also avoid animal-derived materials such as leather, products tested on animals and places that use animals for entertainment.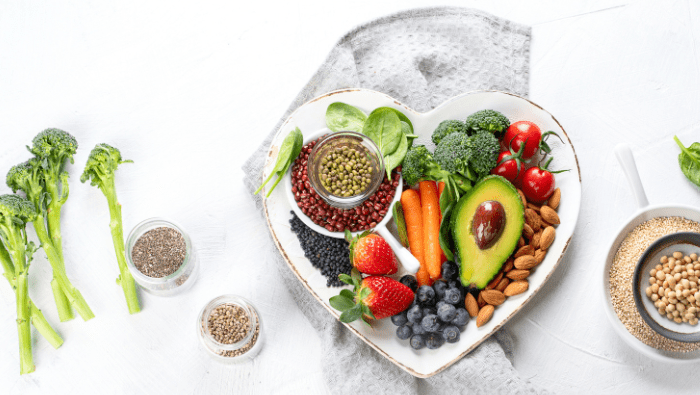 How do I start a vegan lifestyle? 
Starting a vegan lifestyle may seem intimidating, however it can be fairly simple. The best way to start is to gradually reduce meat and meat-product consumption. The easiest way to start is by swapping and reducing consumption of animal-product clothing. Some common examples of products made with animal-derived materials include Leather, fur and feather stuffing.
Next, try swapping out any animal-derived products such as meat, eggs and dairy. Nowadays, there are many vegan alternative options available that have very similar flavours to meat products. You can also try and make your own vegan versions of your favourite dishes.
What does a typical vegan diet look like?
Typically, a vegan diet contains lots of plant-based foods and vegan versions of popular animal-derived products. Some of the most common vegan food swaps include:
Swapping cow's milk for non-dairy milk
Swapping meat and chicken with plant-based versions
Consuming plant-based protein sources such as chickpeas, beans and lentils
You can even swap out your favourite exante products for some vegan options!
Explore our vegan range: