For Diabetes Week, we want to celebrate John – an inspirational man who has taken control of his health since being diagnosed with Type 2 Diabetes in March 2019. John has lost an incredible 4 stone 2lbs so far on his exante journey. 
Start Weight: 16 Stone 3lbs 
Current Weight: 12 Stone 1lbs 
John (41) took control of his diet and health after a doctor told him he would need medication for high blood pressure, and high cholesterol in January 2020. John was also struggling with Type 2 Diabetes and realised he needed to do something about it. 
Since January 2020, he has been following the exante 800 and has managed to get his diabetes is under control. His blood pressure and cholesterol readings are also back in healthy ranges with no need for any kind of medication.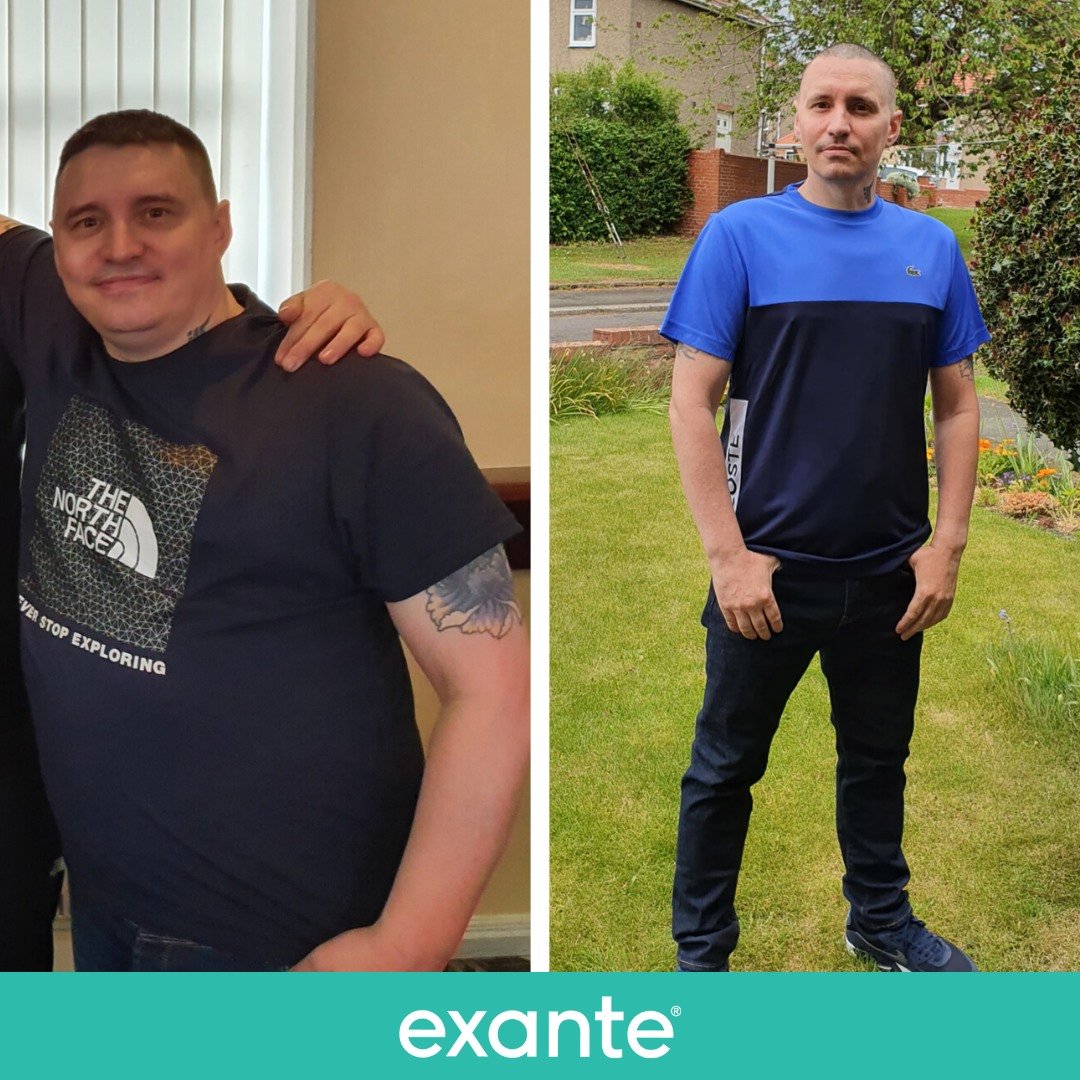 John & Type 2 Diabetes
John was diagnosed with Type 2 Diabetes in March 2019 (hba1c results of 49mmol). He was tested again in November 2019 where it had risen to 52mmol. That was the point where John decided to do something about it.  
Whilst searching online for simple weight loss diets that could help him lose weight, he came across an article online that recommended exante, so from there, he purchased the 2 Week Diet Box.