With summer just around the corner, we're all about switching up your meal replacement sachets and getting creative. Recreate your favourite frozen treats with our ice cream pack hacks. Yes, that's right, transform your nutritionally balanced exante sachets into creamy and high protein ice cream or ice lollies. Hungry for the recipes? read on…
COTTAGE CHEESE PROTEIN ICE CREAM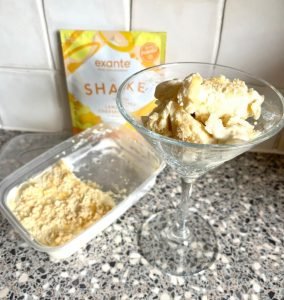 Believe it or not, Cottage Cheese is having a moment in the ice cream world for its creamy, soft and high protein properties! exantebeachbabe02022 had a go at making her own using the lemon cheesecake shake, and boy does it look good 🤤
You will need:
1 lemon cheesecake shake
1 tub cottage cheese
Lemon curd
2 mini shortbread biscuits crushed
Method:
Whizz the tub of cottage cheese with your shake until smooth and creamy add a splash of coconut milk for consistency. Add to a tub and freeze for two hours or as long as you want for a firmer texture . Add lemon curd and biscuits on top and enjoy!
CHOCOLATE ICE CREAM CAKE
Kates.losing.it shares her recipe for the ultimate Chocolate Ice Cream Cake using her exante meal replacements – a chocoholic's dream!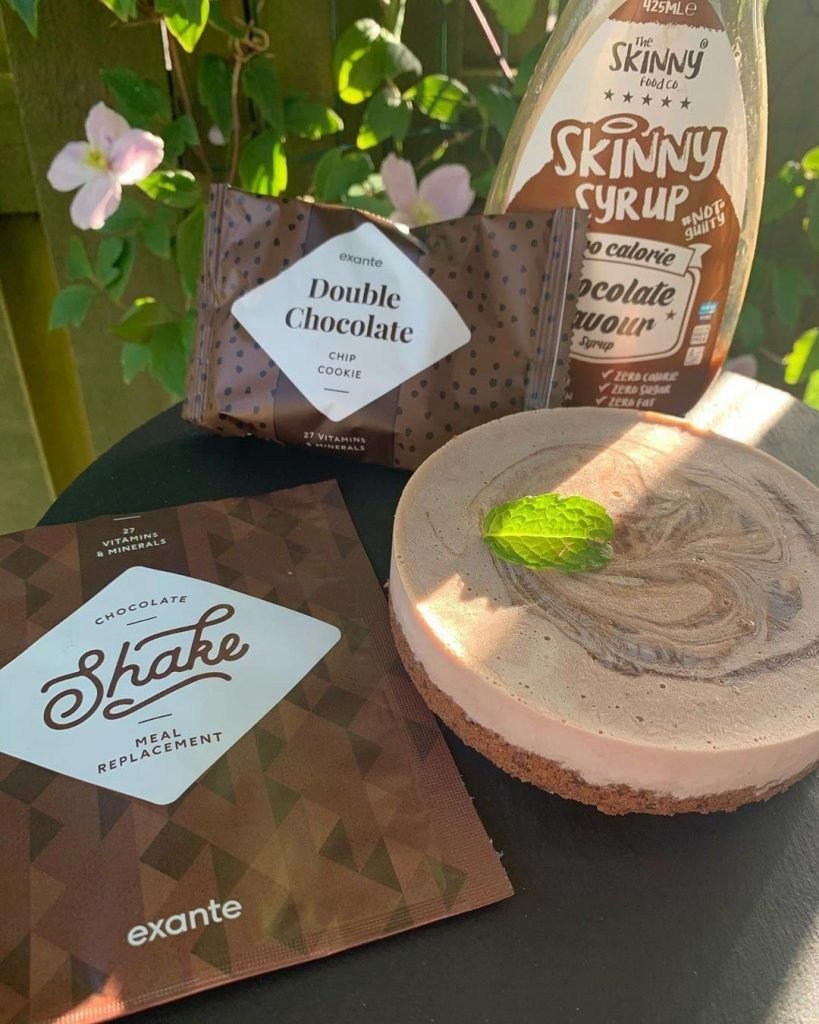 Ingredients: