Introducing exante Slender Sip, the amazing product designed by experts to aid your weight loss goals.
This ground-breaking new product is clinically proven to aid healthy weight loss* and contains the wonder-ingredient Glucomannan, approved by the EU Commission for weight loss.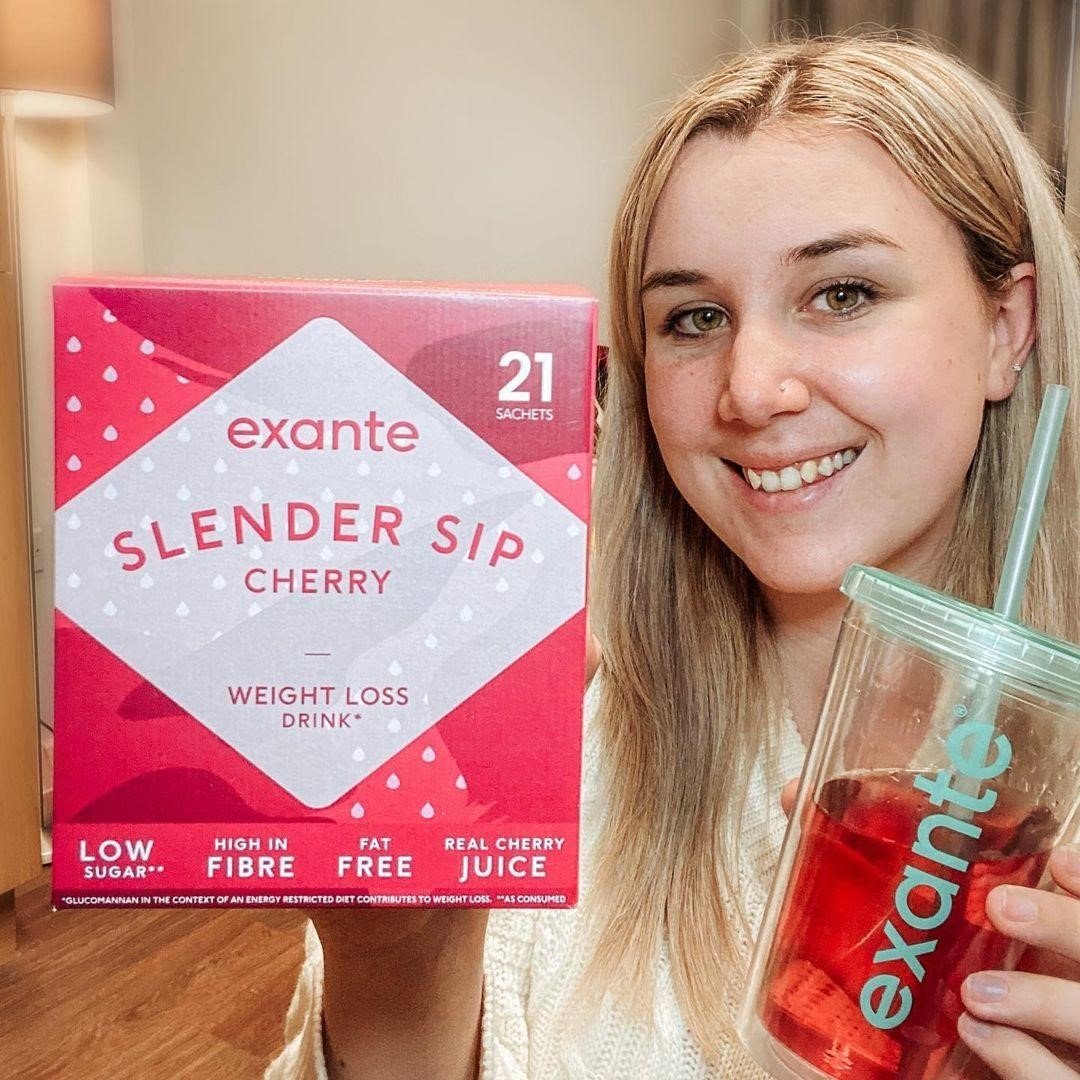 What is exante Slender Sip?
exante's Slender Sip is a weight loss drink containing the active ingredient Glucomannan.
Glucomannan is recognised and approved by the EU Commission to contribute to safe weight loss. It's also a water-soluble dietary fibre and has an exceptional ability to promote feelings of fullness and helps reduce the urge to snack.
Slender Sip is available in 2 flavours; Raspberry Lemonade and Cherry! Which one will you choose?