These days we've spent more time than ever with ourselves – that means more time looking in the mirror, more time being over-critical of ourselves and more time on comparing ourselves to the unnatural, heavily filtered posts on social media. Quite frankly, a recipe for self-love disaster!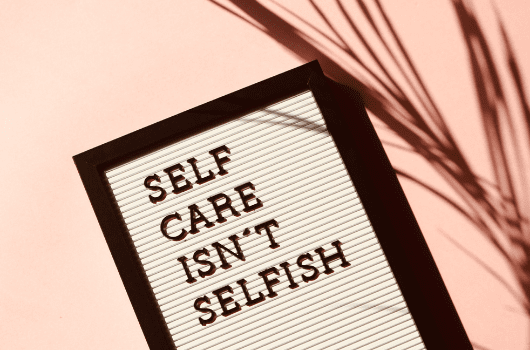 The thing is, if we're making long-term lifestyle changes, feeling guilt, shame or punishing ourselves does nothing to improve our self-esteem or mental health. Plus, this makes our weight loss journey much more difficult than it has to be. 
So, whilst it's important to maintain a loving relationship with your loved-ones, it's even more important to build a healthy, loving relationship with yourselves!  
To celebrate self-love this Valentine's Day, we explore the top 6 self-love tips we need to consider to better our relationship with ourselves. 
Treat yourself

 to a little something

 

– 

This Valentine's Day, w

hether you're spending

 time with your loved ones or 

whether you're going to be home alone

, be sure to allow yourself a little treat. Be it

 a bunch of 

lush red roses

, or our

 mouth-watering

 

limited edition raspberry brownie shake

, 

taking the time to 

savour

 the 

little

–

some

things

 can l

ift

 our spirits

 and remind us that we are totally worth it!

 
Limit your time on 

social

 media

 –

 

Try setting

 yourself a

 daily

 time limit 

on each platform. You can do this by going into the social media settings, 

selecting 'your activity', then clicking 'set daily reminder'. 

You'll then receive a reminder of when you have reached your daily time limits.

 

The less time you spend scrolling through social media, the less chance you have of comparing yourself to unrealistic beauty and lifestyle standards. Ensuring you only follow accounts that make you feel happy or empowered can be a powerful tool to achieving self-love.

 

On 

our

 

Instagram account

, we only share positive and meaningful posts

, giving evidence-based guidance on different health topics and sharing our lovely customers' journeys

.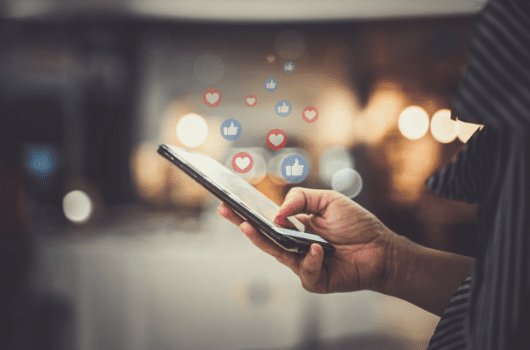 Surround yourself with positive people

 

– 

Peoples' personalities are contagious. Ever noticed 

that when you've caught up with your optimistic friend, you feel more energetic and cheerful for the rest of the day? 

But when you're around pessimistic people you leave feeling stressed and 

low

? Surrounding yourself with positive people, who compli

ment you and listen carefully to what you have to say, 

can ultimately help you understand how to self-love.

 
Celebrate your achievements

 –

 

Oftentimes, focusing too much energy on the end goal or the goals we're finding 

difficult to achieve

, can divert our attention from the 

things we should

 actually be

 celebrating

 – the things we 

have

 achieved. 

Celebrating our achievements allows us to see how we've progressed, what's going well

, and what we should be doing more of.

 

Take time to write down and reflect on your achievements and align them with your thoughts and feelings.

 

Download our eBook

 to help you track your progress.

 
F

or

give yourself

 –

 

Everyone makes mistakes. 

A weight loss journey is never going to be easy, there'll always be ups and down and slip ups along the way. From time to 

time,

 we may feel frustrated with ourselves a

nd our bodies for not achieving our weight loss goals as quickly as we'd planned.

 However, we must be patient, we must forgive ourselves for our slip ups and keep calm and carry on. 

For more advice on 

how to bounce back after you fall off the wagon, 

click here

.

 
Join our supportive community 

– 

We've got 

a huge

 welcoming

 and

 supportive community in 

our

 

exante official

 Fa

cebook group

. Our closed group is a safe space for 

like-minded 

people to share their

 tips and tricks, 

motivational pics, 

and the ups and downs of their

 

exante

 journey

. 

 
To round up, we want you to not only practice self-love this Valentine's day, but for the rest of your life! Because, as cliché as it might sound, loving yourself is the first step on the road to health and happiness. 
How will you be spending Valentines this year? Whether you're with your partner, video calling your friends or indulging in a self-care session, get in touch via our Facebook or Instagram – we'd love to hear from you. 
Plus, don't forget to share the love this Valentine's day – Refer a friend and both of you will get £10 off when they spend £25 on their first order!