The foods and drinks inspiring our baby names
Let's face it, our lives can often feel like they revolve around the food and drink we consume. Whether we're always mentally planning ahead for our next meal or counting down the days until we can have a few drinks with our friends, food and drink play a huge part in our lives.
But, have you ever thought about naming your child after your favourite meal or tipple? We wanted to find out just how popular some of the best foodie names are for babies, so we set our team of Exante experts to work to discover the most popular names inspired by food and drink.
The most popular foodie baby names
Looking at the name numbers across the UK and US from 2000-2019, we discovered the most popular names inspired by food and drink, with Sage taking top spot. The top ten features most heavily fruit, herbs and drinks with names like Olive, Rosemary and Brandy making the list.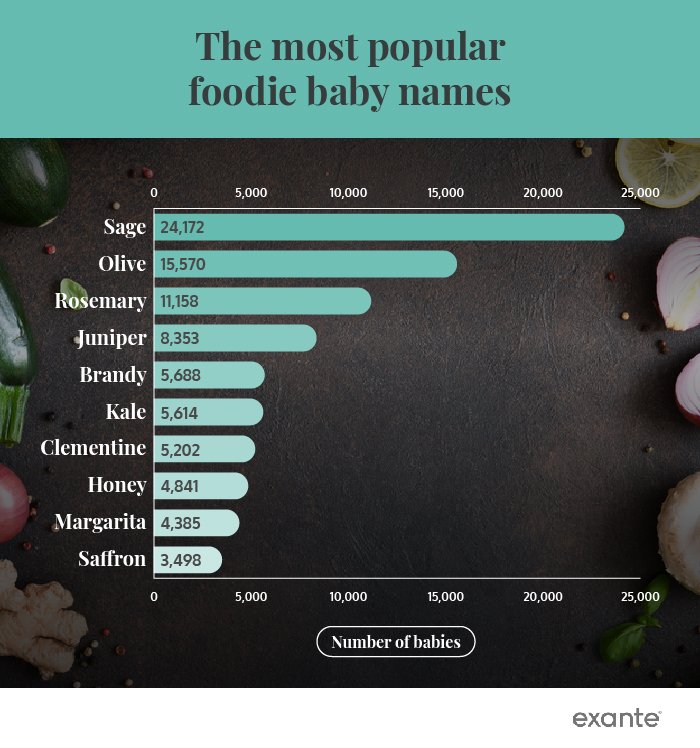 The most popular foodie baby names for boys
While food and drink names seem to be far less popular for boys than they are for girls, there are still some great foodie names for boys. As the most popular name overall, Sage again tops the list for the boys, but the rest of the list gives a few different options such as Kale, Mace and Chai.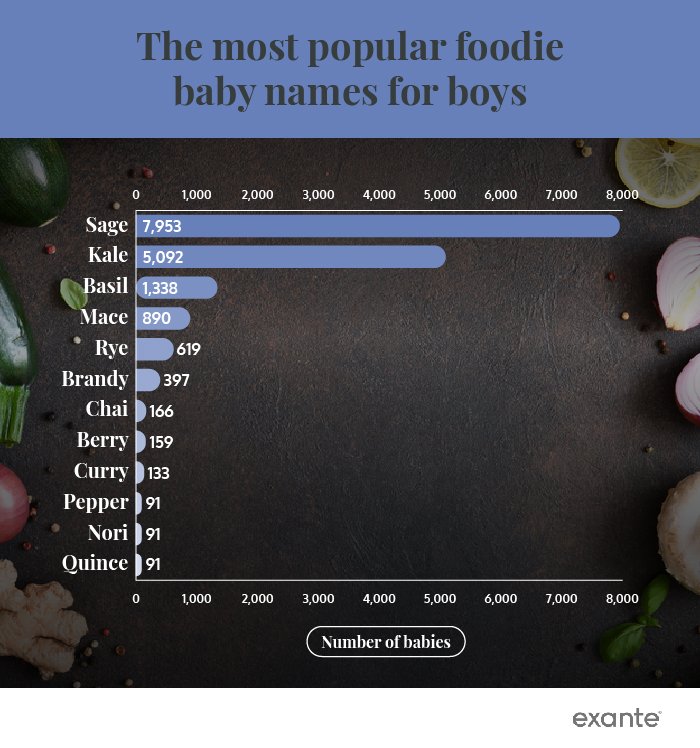 The most popular foodie baby names for girls
We can see by the difference in numbers of baby girls and boys with these names that food-based names are far more popular for girls than they are for boys. Again, Sage tops the list, followed by Olive and Rosemary.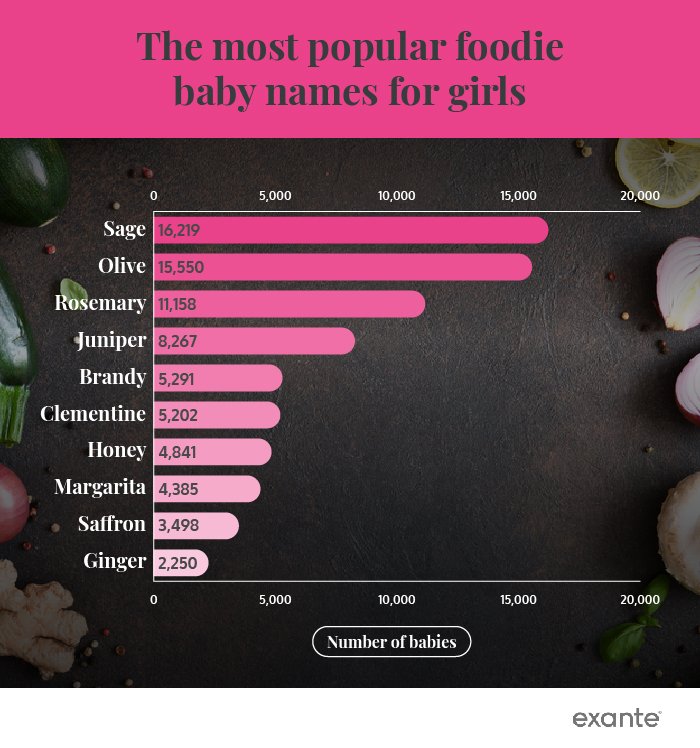 The most unusual foodie baby names
While some names seem to be gaining in popularity, others are reserved for a select few as the most unusual foodie baby names.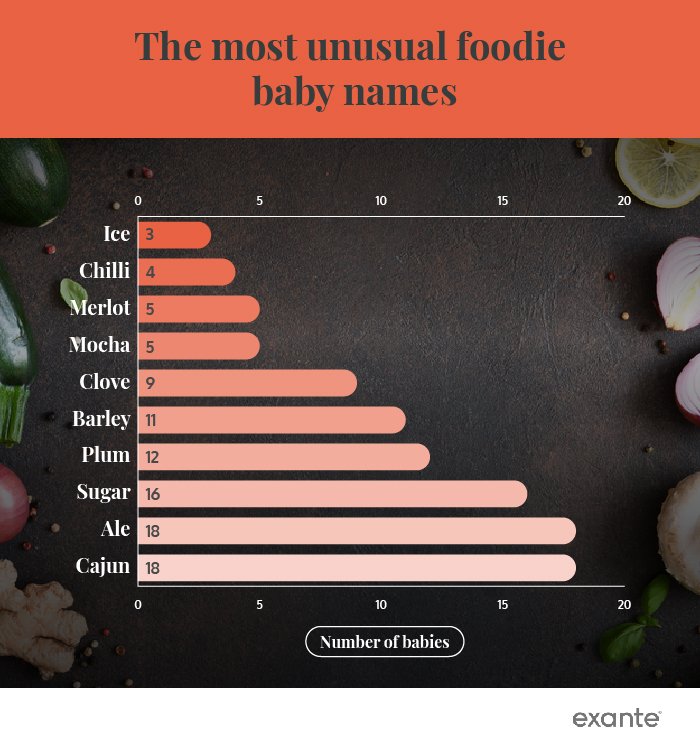 Methodology
We sourced our list of food and drink names from lists on Baby Center and Cosmopolitan, excluding any food and drinks that take their names from people (such as the Shirley Temple cocktail)
With these names, we then looked at government sources to find the number of children born in the US and the UK between 2000-2019 as the most recent data available, with those names and took the total of these. 
We broke down the results to show the most popular for boys and girls.