Meet Josh from Clowne who decided to lose weight during lockdown, and he did! His waist measurements went from 40 inches to 34 inches and he took control of his health. 
Start weight: 17 stone 10lbs 
Current weight: 13 stone 9lbs 
Losing over 4 stone is an incredible achievement and he achieved this with the help of the exante diet plans which encourage following a very low-calorie diet in order to lose weight.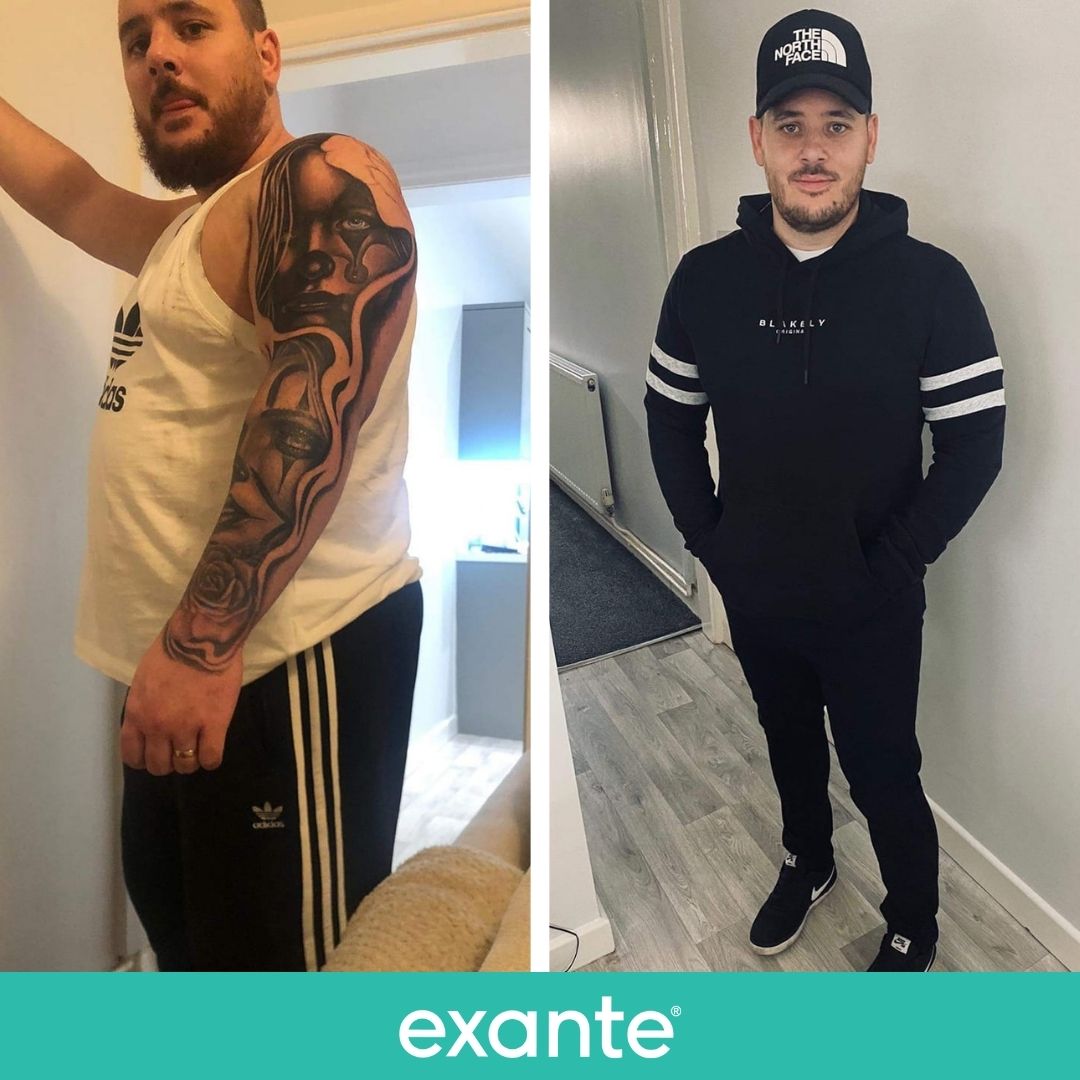 What diet plan were you following?
"I had 3 meal replacement products a day and then a 200-400 calorie meal at night." 
How did you find losing weight over lockdown?
"I've tried exante a few times in the past but life usually gets in the way, meals out with family etc. so I saw the lock down as an opportunity to stick to the diet and lose some weight." 
What are your favourite products?
"I love the salted caramel bars and the porridge pots."