Breakfast helps drag us out of bed and start our day off right, but what should we be eating in the AM? Here at Exante, we take a look at the 5 healthiest breakfasts nutritionists can't live without.
Eggs
Eggs are loaded with high-quality proteins, vitamins, minerals and 'good' fats making them the perfect filling breakfast food. The protein and fat in eggs help sustain your energy levels, keeping you satisfied for longer and reducing the need for a mid-morning snack.
Poached, scrambled or boiled you can whip up a decent breakfast in less than 1 minute with the help of a trusty microwave. Pair with a slice of wholemeal toast with a low-fat spread for the perfect nutritionally balanced combo.
Pancakes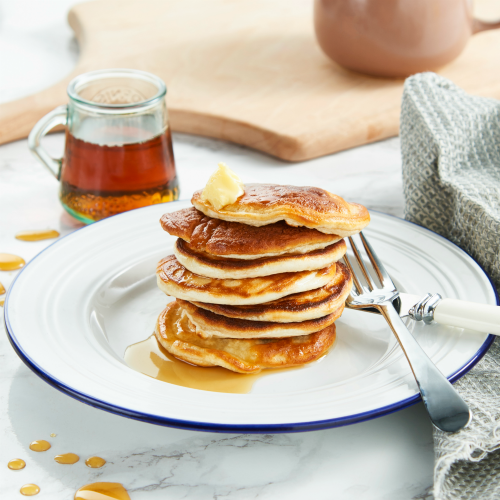 Yep, that's right, pancakes! Exante's protein pancakes are a great-tasting breakfast option or as a healthy snack pre or post-workout; they're the perfect choice for anyone looking for a simple way to increase their protein intake.
Containing 69g per 100g, the high-protein content can contribute to the growth and maintenance of lean muscle mass and keep you feeling fuller for longer throughout the day.
Avocado 
We've already boasted about how you can up your protein intake with these super-trendy green queens. Avocados are incredibly nutritious, containing a wide variety of nutrients; from vitamin K to folic acid. Not to mention those 'good fats' nutritionists love so much, which will keep your tummy from rumbling until lunchtime.
Try baking an egg into half an avocado for an alternative to the carb-heavy avo-toast.
Greek Yogurt with Granola
Full-fat Greek yoghurt contains a whopping 10g of protein per 100g. Pair this with our Exante Protein Granola, and you've got a seriously satisfying morning meal. Stick to one or two spoonfuls of the whole-fat stuff rather than pints of the 0% versions which are often laden with artificial sweeteners and sugars.
For an extra potassium hit, add sliced banana on top. Yum!
Porridge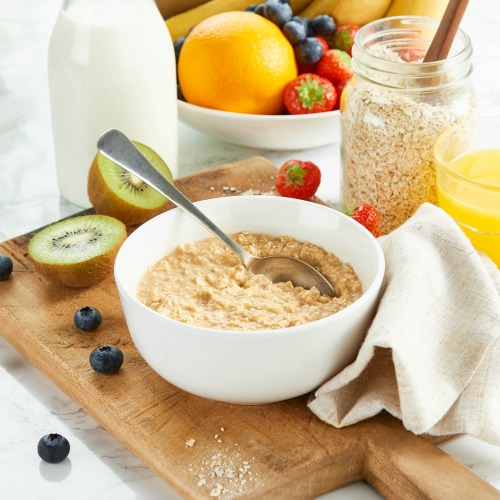 An oat-ally amazing start to the day! The beauty of porridge is in its simplicity, a hot steamy bowl is enough to warm you up on the coldest of mornings. Try our Exante Porridge in Plain, Maple Syrup, Very Berry or Apple and Cinnamon for a satisfying bowl designed to fill you up.
Another fantastic thing about porridge? Toppings! Read our Exante guide to healthy porridge toppings for inspo!
What's your favourite breakfast? Let us know @ExanteDiet