As one of the simplest, speedy snacks out there, celery sticks with cream cheese is the perfect go-to snack to keep you in ketosis.
Recipe serves 4.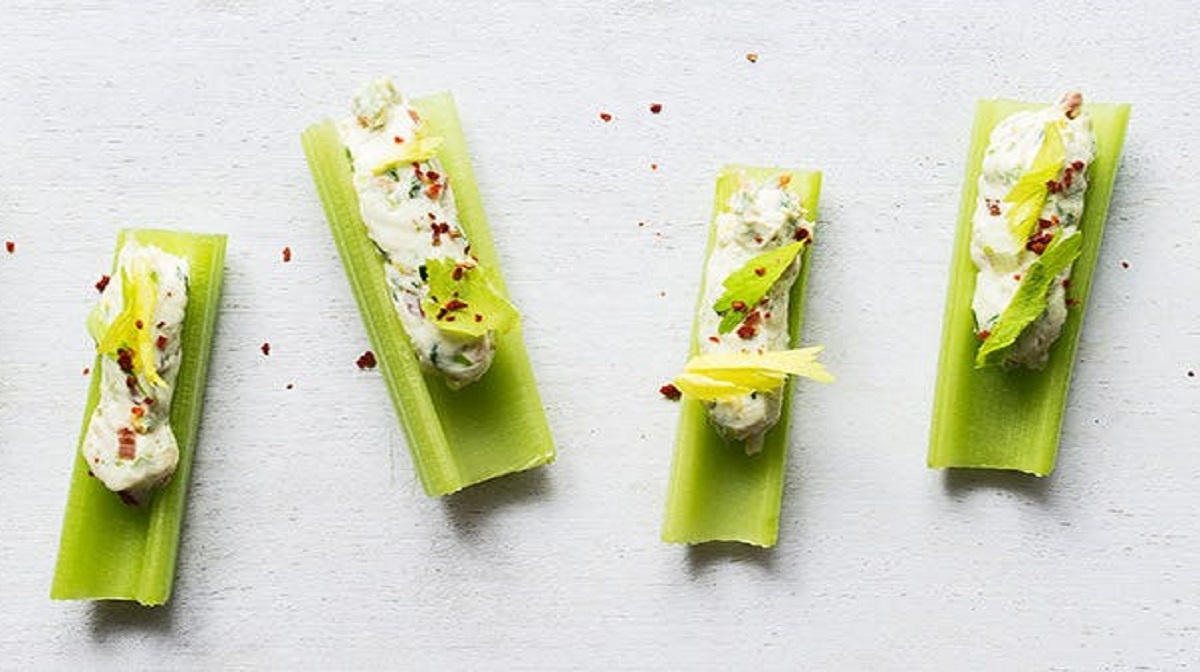 Ingredients
3 large celery stalks
Low-fat cream cheese (Philadelphia Extra Light is a great option)
Black pepper
Chilli Flakes (optional)
Method
Using a spoon, fill each celery stick with cream cheese.
Chop the celery into sticks (around 5cm long)
Season with black pepper
Sprinkle with chilli flakes
Find more keto-friendly recipes below.