Did someone say pizza? Yes, WE did! This keto-friendly pizza is the perfect solution when the carb-cravings hit!
Recipe serves 2.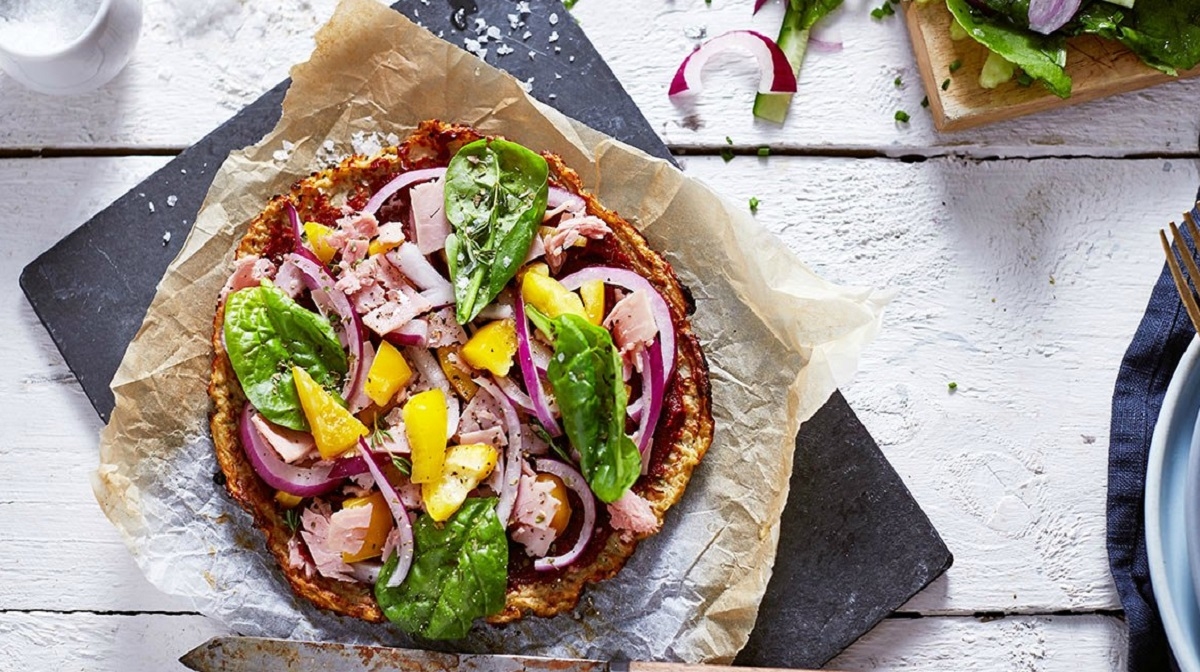 Ingredients
Crust:
2 eggs
170g grated mozzarella cheese
Topping:
1 tsp oregano
3 tbsp tomato paste
130g grated mozzarella cheese
50g ham
1/2 yellow pepper
1/2 red onion
Basil to serve
Method
Preheat the oven to 200C/400F.
Whisk the eggs and add the cheese in and mix. Spread the mix onto a lined baking sheet making a circular 'pizza-base' shape.
Bake in the oven for 15 minutes or until the crust turns golden. Remove to cool for 1-2 minutes.
Increase oven temperature to 225C/450F
Spread tomato paste on the pizza base and sprinkle with oregano. Top with the mozzarella, ham, yellow pepper and onion.
Bake for another 5-10 minutes or until the pizza has turned golden brown.
Top with basil and serve.
Find more keto-friendly recipes below.