This ketosis recipe for steak and broccoli stir-fry is the perfect answer to your take-away cravings!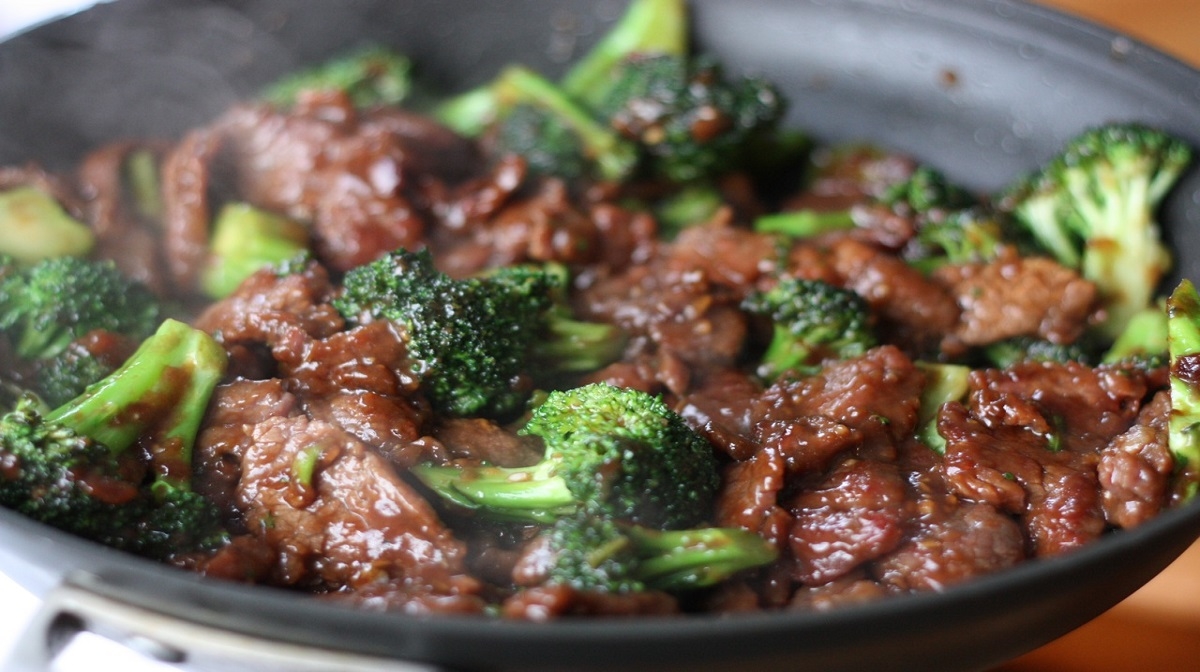 Ingredients
350g ribeye steak
250g broccoli
1 onion
110g butter
1 tablespoon pumpkin seeds
Soy sauce (optional)
Salt and pepper to taste
Method
Slice the steak and onion. Chop the broccoli including the stem.
Heat up most of the butter in a frying pan or wok.
Brown the meat and season with salt and pepper. Remove and put to one side.
Brown the broccoli and onion in the same pan with more butter. Save a dollop of butter for later.
Add the soy towards the end (optional). Return the meat back to the pan and stir. Season to taste.
Serve immediately with the rest of the butter and sprinkle with pumpkin seeds.
Find more keto-friendly recipes below.