Have you ever tried the Exante Unflavoured Shake! We have taken it back to basics with this subtly sweet shake, so you can #ShakeItYourWay with Exante!

Exante 800 Calorie Diet Plan
The Hazelnut Frappe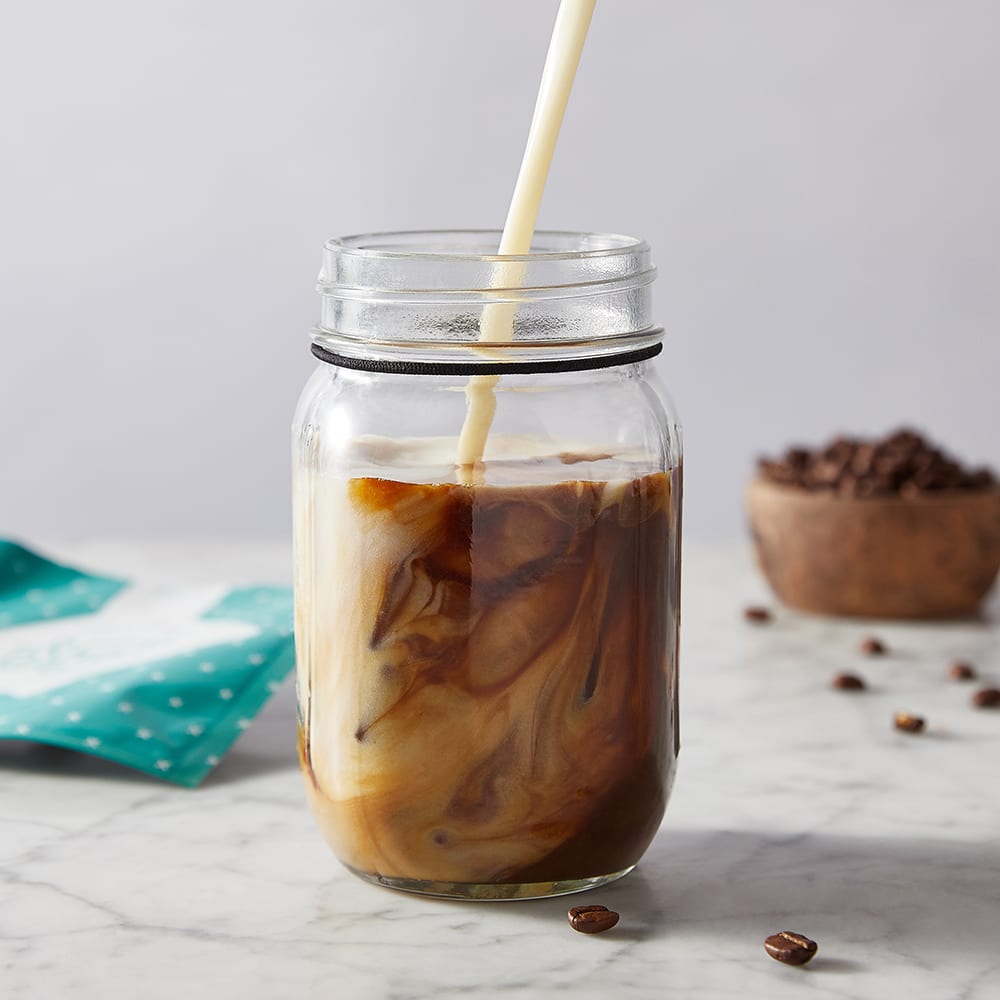 We know that it can be difficult to get creative with your shakes when you are trying to stick to 800 calories, but this simple Hazelnut Frappe recipe, made with Beanies Nutty Hazelnut Flavour Instant Coffee (which contains less than 1 calorie per serving!)
Ingredients:
1 sachet Unflavoured Shake
2g Beanies Hazelnut Flavour Instant Coffee  (or your favourite Beanies Flavour!)
Handful of Ice
200ml water
Recipe:
Mix up a 'shot' of beanies coffee with hot water
In a blender, add ice, unflavoured shake and 200ml water, then pour over coffee and pulse a few times until blended (blend more thoroughly if you prefer a slushier frappe)
Serve and enjoy!
If you are on food week, or following the Exante 800 calorie diet plan, why not add 200ml skimmed milk to your frappe for an even creamier flavour?
Nutritional Information (per shake):
Calories: 203, Protein: 17.9g, Fibre: 4.3g, Fat: 6.8g, Carbohydrates: 17g
(Nutritionals with 200ml skimmed milk: Calories: 273, Protein: 24.7g, Fibre: 5.3g, Fat: 7.8g, Carbohydrates: 27g)