These healthy desserts and sweet goodies will help curb those sugar cravings, allow you to indulge guilt-free and keep you on track towards reaching your goal. Whether you're a chocoholic or a fruit fanatic, our healthy desserts will satisfy your sweet tooth and keep you on plan. Breakfast might be the most important meal of the day, but dessert is definitely our favourite!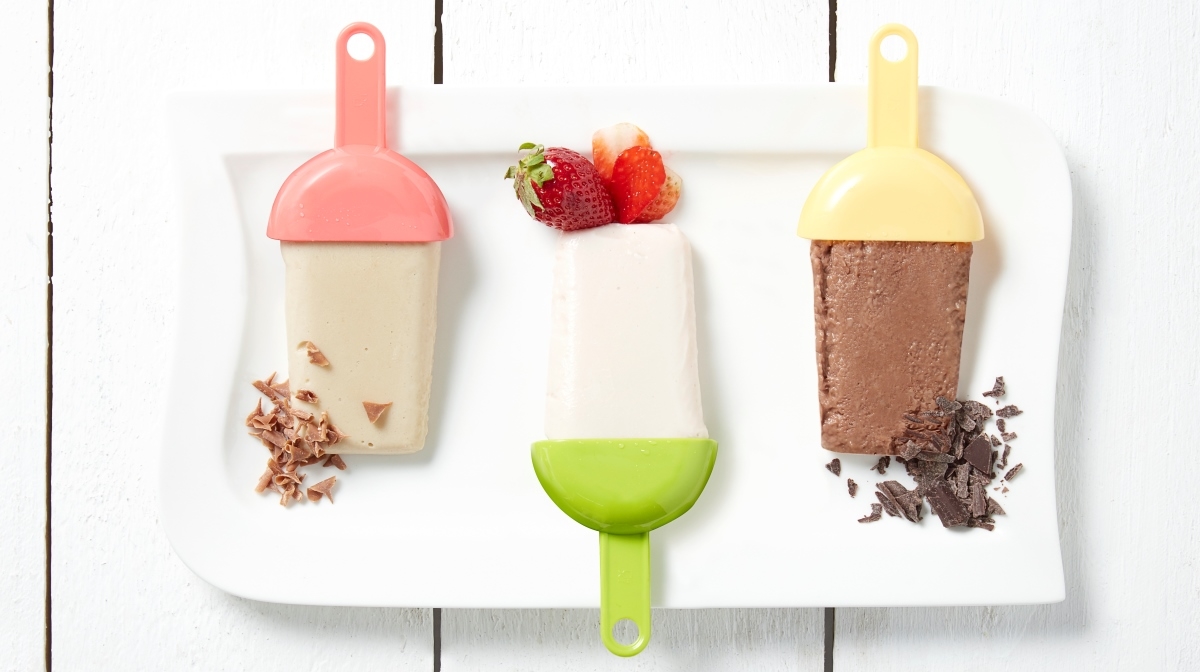 Greek Yoghurt Chocolate Mousse
Using protein-packed Greek yoghurt and dark chocolate filled with anti-oxidants, this healthy chocolate mousse recipe makes for the perfect dessert. It's light yet indulgent and at just 98 calories per serving, it's entirely guilt free!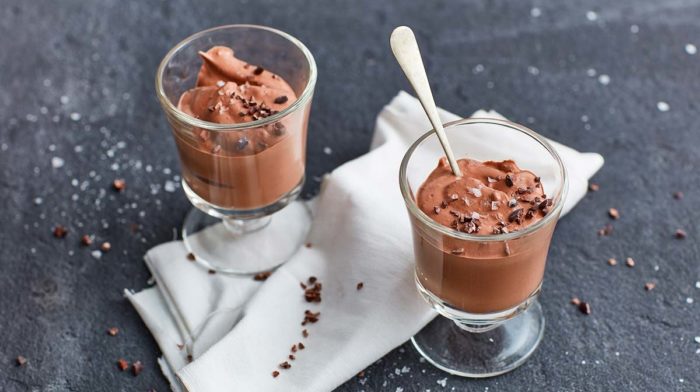 Everyone needs a little Chocolate from time to time, so we've created a light chocolaty pud that's only 98 kcals per serving!
Skinny Strawberry Panna Cotta
There are so many reasons why we love Italy and the food is probably top of that list. This Italian-inspired recipe for strawberry panna cotta is both fruity and creamy and only needs 5 ingredients to make.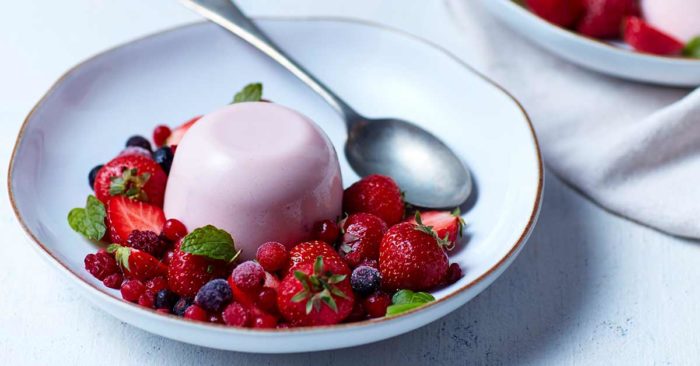 Anyone for dessert? Two of these delicious Exante strawberry panna cotta contain just 172 calories!
Peanut Butter and Apple Slices
Peanut butter is full of healthy fats and tastes delicious. Pair it with dark chocolate and you've got a match made in heaven! Try this deliciously quick and easy snack to curb any cravings and to take on the go with you!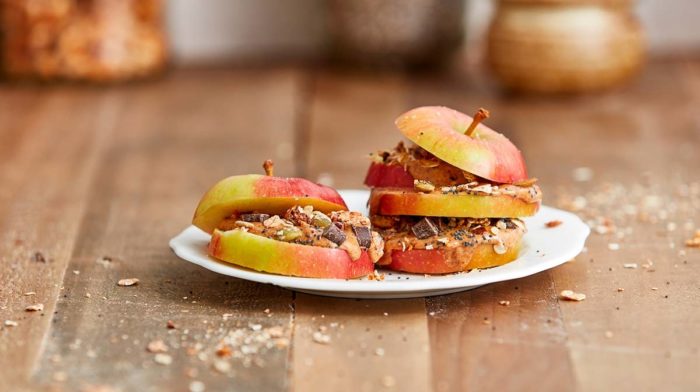 This is an inventive way of incorporating fruit into your diet and is high in fibre.
Coconut Chia Seed Pudding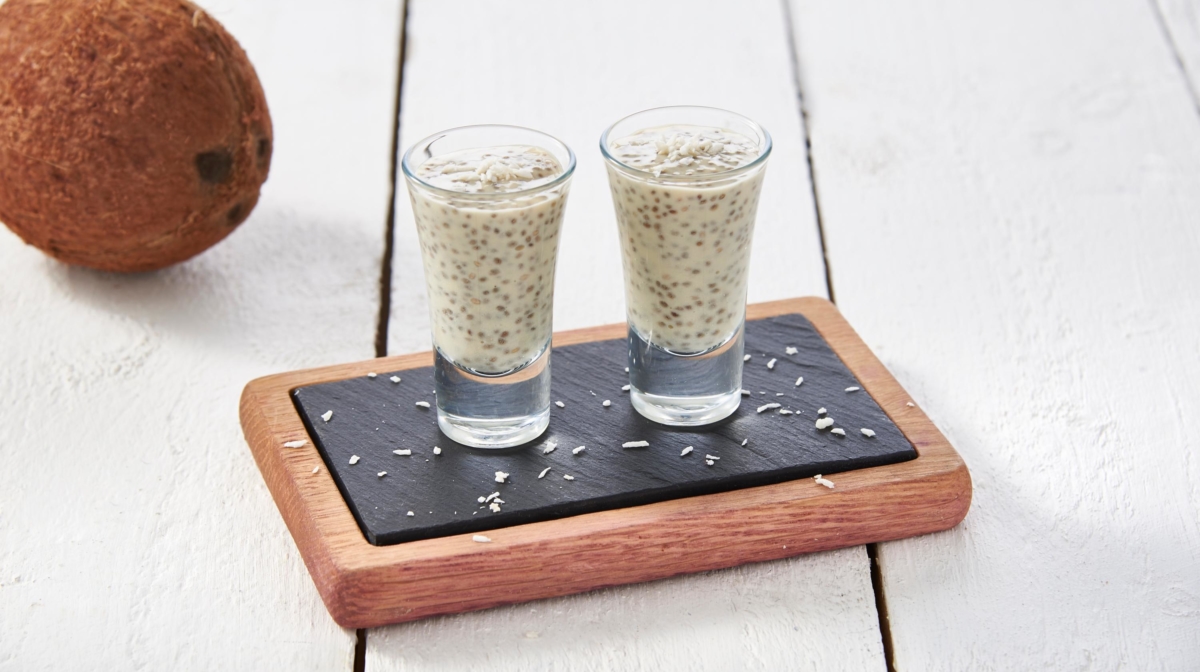 Chia seeds are packed with protein, full of fibre and are the perfect addition to healthy desserts. This recipe combines both the amazing health benefits from chia seeds and the 27 vitamins and minerals from our creamy coconut shake, to bring you one delicious and guilt-free pud!
See the full recipe for Coconut Chia Seed Pudding.
Berry Cheesecake Delight
Usually packed with sugar and saturated fat, cheesecake is a popular option when it comes to desserts. However, our delicious Berry Cheesecake Delight takes winter fruits and high protein granola and gives you a decadent dessert recipe that won't break the calorie bank.
Protein Ice Lollies
If ice lollies weren't already a refreshing and great way to indulge in something sweet, we've developed ours with added protein to make them both nutritious and delicious! Plus at only 68 calories per lolly, they're the perfect snack to help you reach your goal.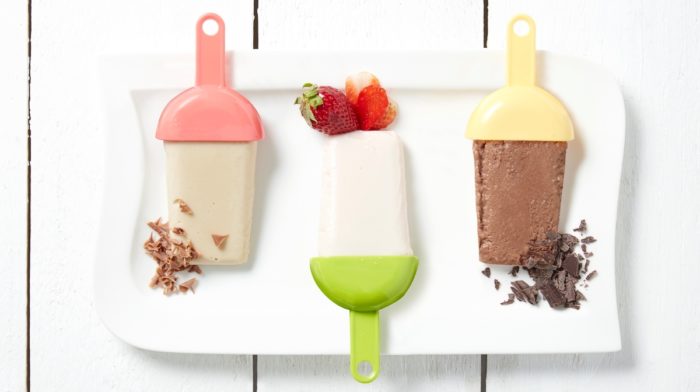 High in protein and only 68kcal per lolly you can enjoy these low fat frozen desserts guilt free!
One Ingredient Ice Cream
This delicious banana ice cream recipe is the ideal sweet treat for ice cream lovers, contains no hidden sugars and fats and is super simple to make! Plus, it only calls for one ingredient, yes you've guessed it…bananas!
Not just healthy desserts you are looking for? We've got so many healthy meals to share with you on our recipe guide.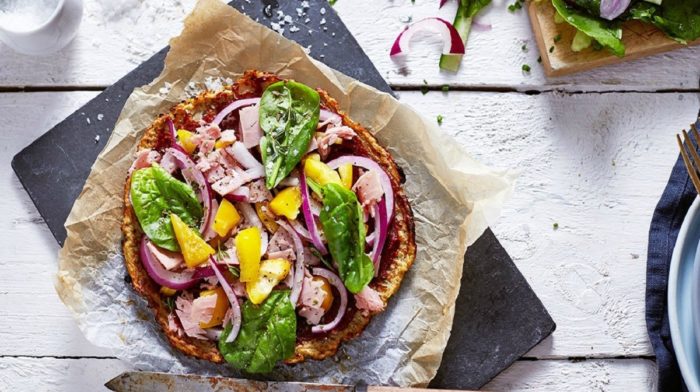 Our goal for 2018 is to provide you with a comprehensive guide to healthy recipes to make losing weight as simple and easy for you as possible.