Starting Weight: 21st 13lbs
Current Weight: 15st
29-year-old Matthew started the exante 800 diet during lockdown. He's now lost an incredible 6 stone 7 pounds in just 4 months. After needing emergency back surgery due to his weight gain, he decided to take action and has transformed his body and his life with exante. Keep reading to find out his top tips, favourite products and how he stayed motivated to achieve his amazing results!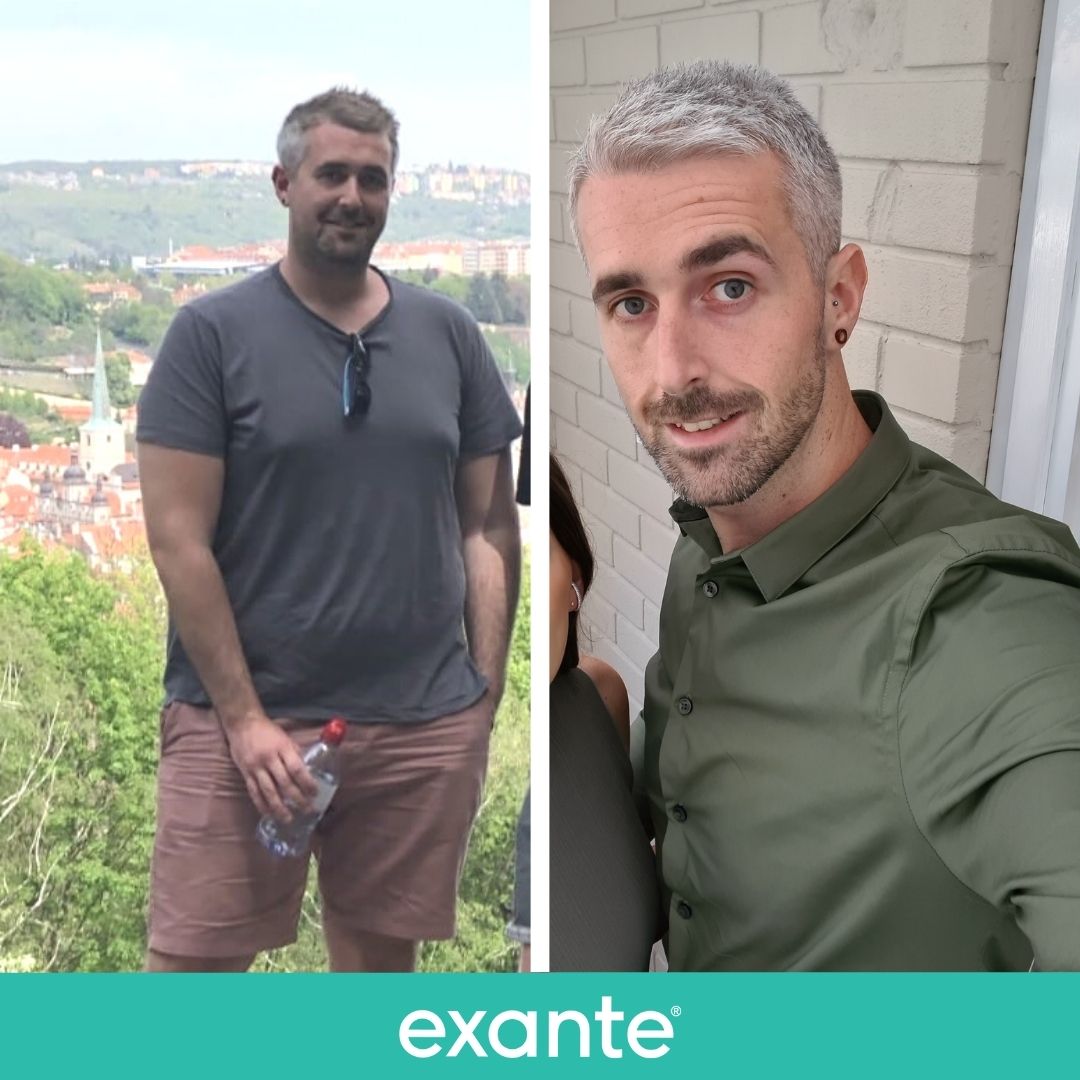 Why did you start the exante diet?
"For years I was having problems with my lower back causing grief and pain, and eventually my weight started to raise concern for me. I slipped a disc in my back resulting in sciatica down my legs. I was put on medication to treat and numb the pain but it was just getting worse. After having surgery to treat the issue, I decided I needed to do something. I hit my lowest point with my mental health and sought help with other methods of therapy alongside the medication.
At the beginning of 2020 my Fiancée and I booked a wedding date and venue. I used this opportunity to start working on my weight, but then COVID-19 hit and I found another reason not to start.
I decided to commit to the exante 800 plan and started my journey on the 1st May, whilst furloughed. I used the time to work on myself, thinking of people's reactions when I returned to work. Here I am in September, completely off all medication in a new body. I have never felt better, all thanks to exante".