Congratulations! 
Y
ou've done all the hard work, lost the weight and reached your goal…so what's next?
Finding a way to maintain your new weight can be a challenge, but don't worry – we've got you covered… introducing the exante Maintenance Plan! Our easy and fuss-free plan is designed to help you maintain your desired weight, without feeling restricted or uninspired. 
Designed and approved by our in–house food scientists and registered nutritionists, the new Maintenance Plan allows you the freedom of enjoying balanced and delicious meals, whilst still incorporating your exante favourites in there too! Here's how it works…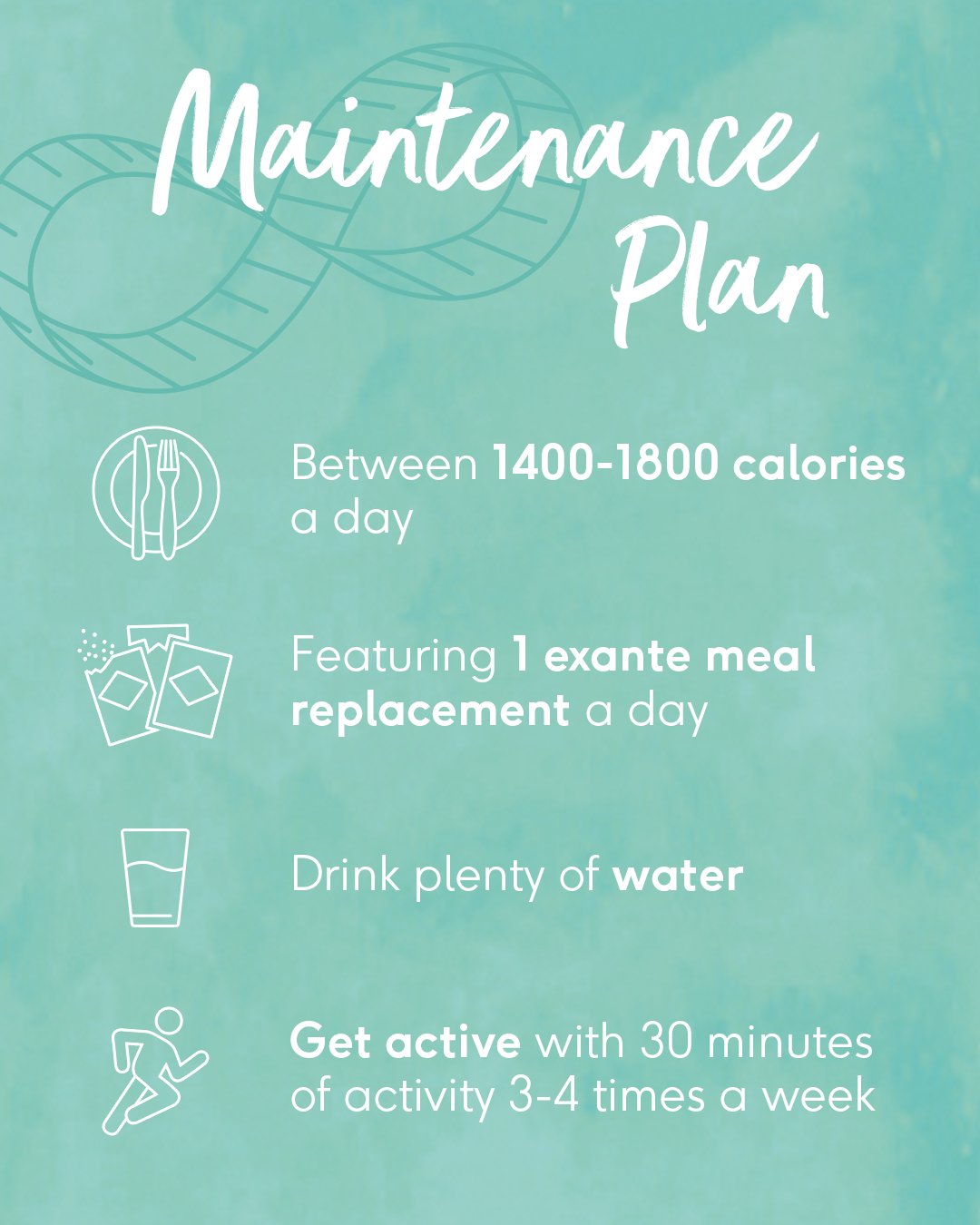 How does the Maintenance Plan
 work?
Maintain your goal weight with exante! The key points to note about this plan are: 
You can enjoy between 1400 and 1800 calories a day 

 

Substitute only 1 

exante meal replacement

 

a day – your other meals can consist of controlled, calorie counted food

 

Drink plenty of water – hydration is always important!

 

On this plan, you can get active! 30 minutes of activity 3-4 times a week can also prevent the weight creeping back on

 
What 
exante
 products can be used on the Maintenance plan?
The maintenance plan allows you the choice of our full product range! Our meal replacements include a huge variety of shakes, soups, meals, breakfasts and bars – pick your favourite, once a day for your meal substitution.