Our delicious and healthy take on this pub favourite will ensure you are satisfied and sticking to plan. With protein-packed fresh fish and a white-wine and mustard sauce, this healthy fish pie recipe is perfect for all the family.
Salmon is packed with heart healthy omega 3 and healthy fats which boast some amazing health benefits!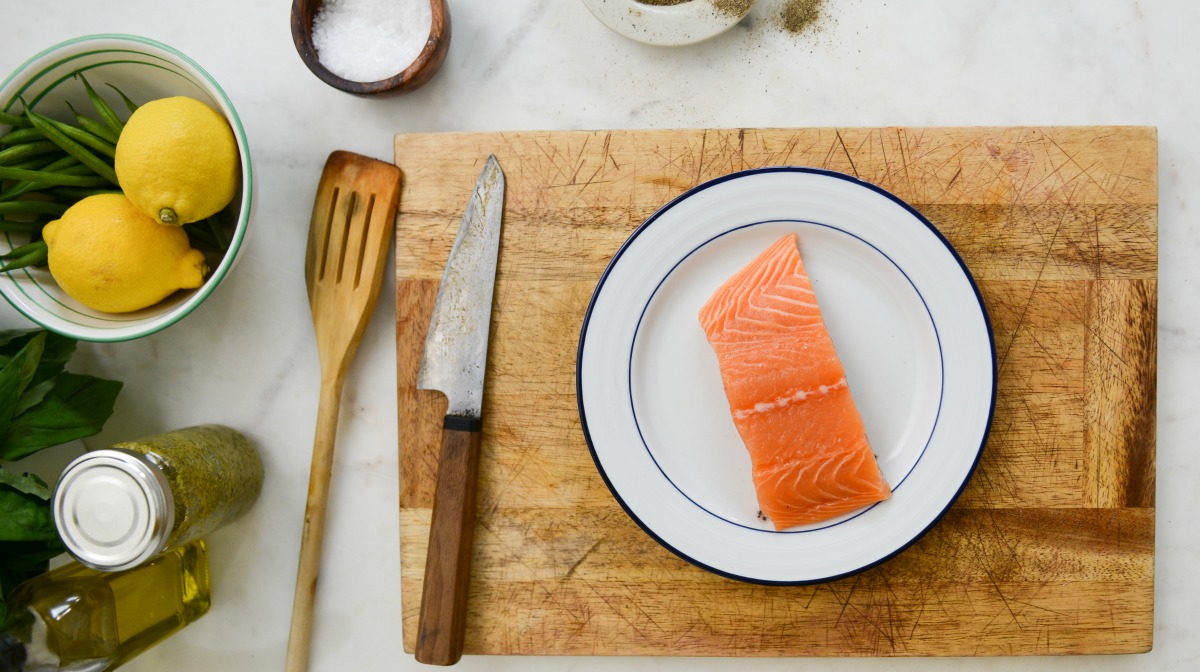 Healthy Fish Pie Ingredients
40g raw salmon fillets
30g raw prawns
60g cod
1 Filo pastry sheet
15ml white wine
30g diced onion
2 chopped garlic cloves
30g sliced fennel
10g wholegrain mustard
1 tsp butter
10ml single cream (reduced fat where possible)
Salt and Pepper to taste
20g Fresh flat-leaf parsley
Method
Preheat the oven to 180˚C/365˚F.
Put a large frying pan on a medium heat and add the butter.
Once melted add the diced onion, mustard, garlic, and fennel and fry for 5 minutes.
Add the prawns and cook for 5 minutes.
Add the cream, white wine & parsley.
Then add in the cod and salmon and poach for 6-8 minutes.
Break up the salmon and cod into bite-size pieces.
Pour the mixture into a baking dish.
Roll out the filo pastry sheet and brush with butter.
Place over the top of the pie filling, covering the contents completely.
Bake for 25 minutes until the pastry is golden and crisp.
Enjoy your healthy fish pie!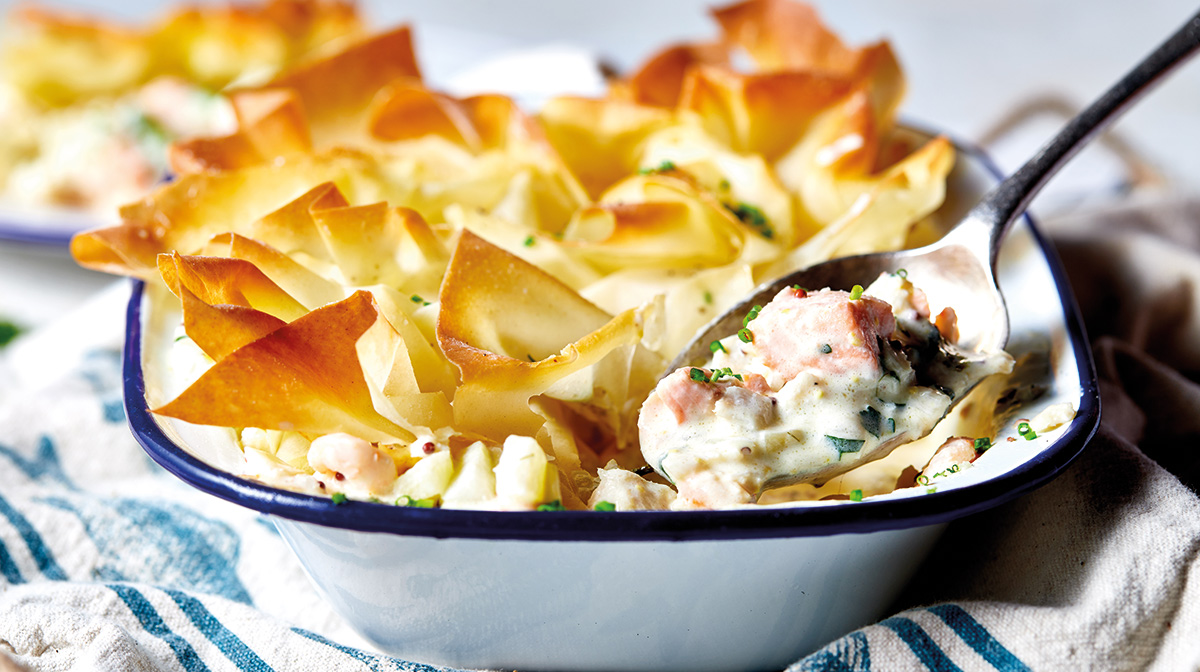 Nutrition
This healthy fish pie recipe keeps calories under 400 per serving, plus packs plenty of protein and not too many carbs!
390 calories
30g protein
13g fat
34g carbs
Looking for more delicious recipe inspiration? Take a look at our healthy recipe guide for more delicious meals and sweet treats.