Struggling to think of healthy and tasty recipes to go alongside your exante diet or calorie deficit? We've got a solution. We're releasing an exciting Meal Guide to help you with all your diet dilemmas. The exante Meal Guide is designed to help you build healthy, balanced low-calorie meals to support your exante meal replacements. 
Intrigued? Read on to find out more.
What's the difference between the 
EatWell
 Guide and the Meal Guide?
The EatWell Guide, includes 5 main food groups and represents what a healthy, balanced diet should look like in general. But, it's almost impossible to fit every single food group into each meal we have. So, that's why we created the exante Meal Guide. We want to help you understand what a healthy, balanced meal plate could look like. So, if you're following any of our exante plans, you can use this guide as a handy template to understand which foods to include and in what portions.  
A deeper look into the 
exante
 Meal Guide
As you can see, the exante Meal Guide is split into 3 sections: Vegetables, Protein and Carbohydrates – that's not to say all other food groups are out of bounds, these 3 main sections just indicate the most important food groups that can make up a healthy, balanced meal plate.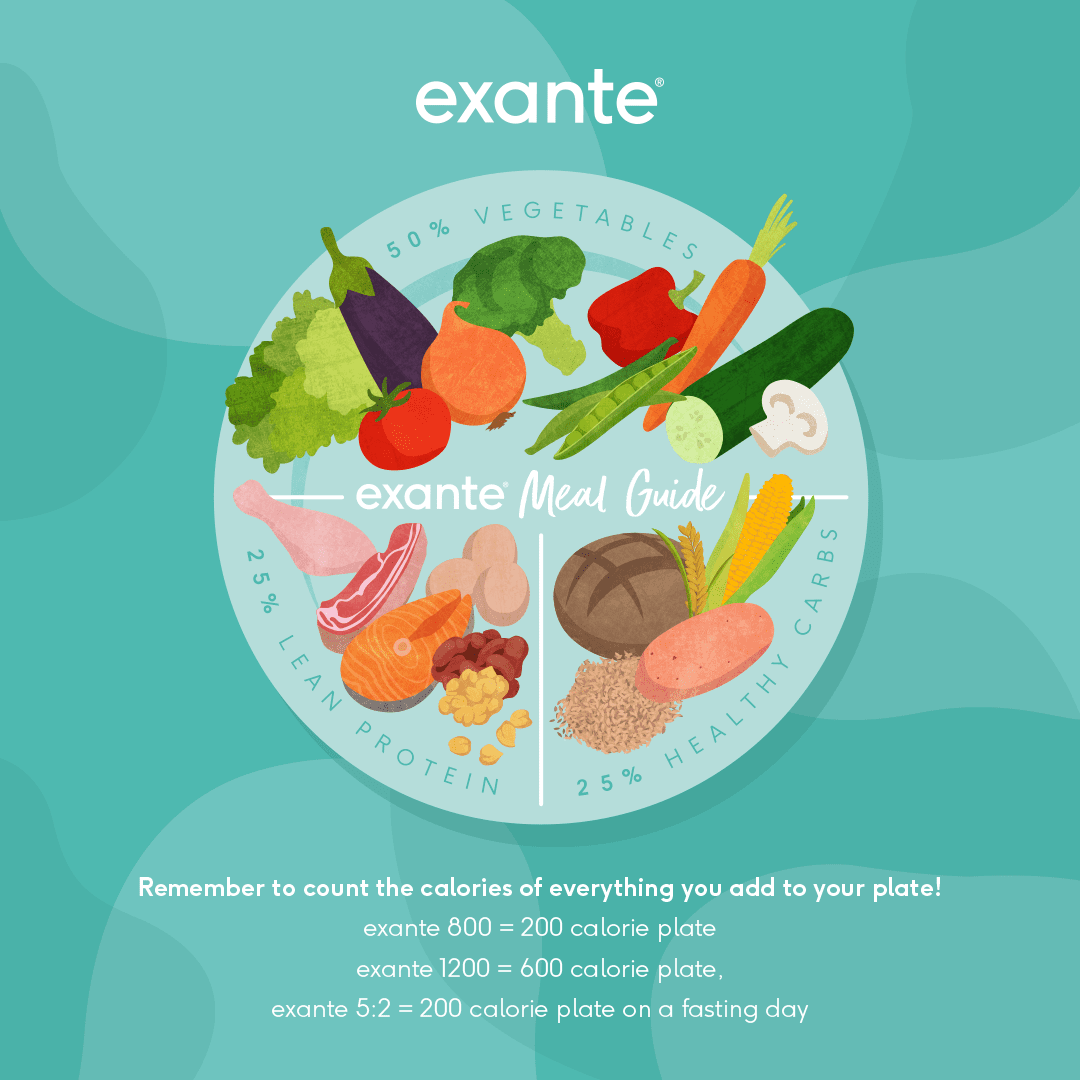 Why these 3 food groups?  
Vegetables
Let's start with the largest portion of the plate, vegetables. Fruit and vegetables are low in calories, but packed with nutrients. Filling around half your plate with vegetables will provide an abundance of vitamins and minerals to keep your body and immune system healthy [1]. Since no single food provides all the vitamins and minerals we need, it's best to have as much variety as possible.  
Remember, fresh, frozen and tinned all count towards your 5 a day!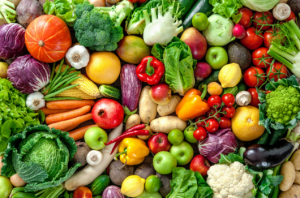 Protein 
Protein is essential for your body's growth and repair. It should fill up around a quatre of your plate. Protein doesn't have to just come from meat and fish, there are other sources too. Beans, eggs, lentils and tofu are also great sources of protein.  
Amino acids are the building blocks of protein. There are some amino acids that the body can't make by itself. These are known as 'essential' amino acids – meaning they must be consumed in our diet. Meat, eggs and fish contain all essential amino acids, but plant-based sources of protein tend to lack certain amino acids. That's why it's important to have a variety of different plant proteins in order to meet your body's amino acid requirements [2]. Check out our Active Lifestyle range of supplements which provide your body with essential nutrients such as amino acids, Omega 3 and Omega 6…