Losing weight and finding a healthier you isn't always as complicated as you think. Actually, increasing your water intake is one of the easiest things you can do to aid your weight loss journey.
You've probably all heard about the weird and wonderful diets that are on the market, but when it comes to losing weight there is no quick or easy fix. Want to find out more? Look no further than today's blog post where we're explaining why you need to drink water for weight loss.
Why drinking water helps you drop the pounds…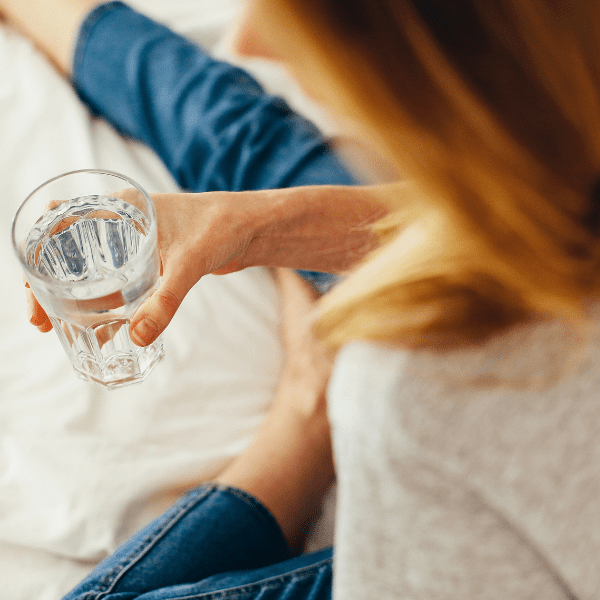 You stop drinking your calories
When you set a daily target for how much water you should be drinking, you'll find that you have less of a desire to drink other drinks. If you've had enough 'liquid' for the day, you won't be as tempted to reach for a fizzy drink or fruit juice full of hidden sugars.
You feel fuller
Here at exante, we always recommend drinking a big glass of water before any meal, particularly before having one of our meal replacement shakes. The extra fluid gives you a feeling of fullness and you're less likely to overindulge- perfect for making healthier choices!
People often confuse thirst for hunger, so if you are feeling peckish, have a big glass of water first and give it 20 minutes to see if the hunger subsides. If not, then you know it's your belly grumbling- remember,  you have to listen to your body!
You have more energy
Keeping your body hydrated is one of the easiest ways to increase energy levels and more energy means more fuel for your workouts (1)! Whether that's a 20-minute walk or an hour in the gym, you need to make sure your body is hydrated and prepared to be put through its paces.
How much water should I drink?
So we know that drinking water is good, but how much should we be drinking? In the UK, we're told to aim for around 6-8 glasses of water and other liquids each day (2).  However, we suggest just a little bit more and recommend you drink up to 3 litres a day. Your body needs plenty of water because that's what it's primarily made of!
Delicious ways to enjoy water for weight loss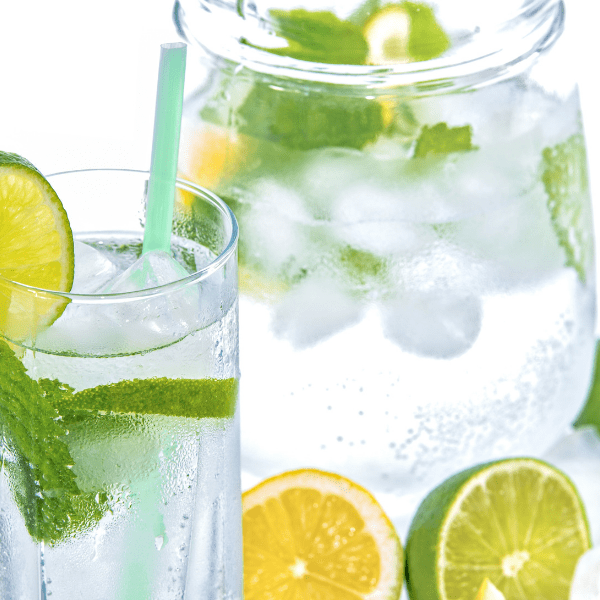 Let's face it, we can't pretend we wouldn't rather have a gin and tonic in hand sometimes (ok, most times). However, there are a couple of ways to liven up your liquid to ensure you are getting your recommended 3 litres a day.
Water Enhancers
With only 3 calories per serving, our exante Water Enhancers are a great way of making sure you are getting enough water! Enjoy a delicious fruity drink, without sabotaging your weight loss efforts, check out our flavours below…