Sunday Dinner is very much the top of our mind every weekend and I'm sure yours too! However, the usual Sunday roast comes packed with saturated fats and calories and can easily throw you off track. That's why we've put together a deliciously simple healthy Sunday dinner recipe for you to enjoy this weekend.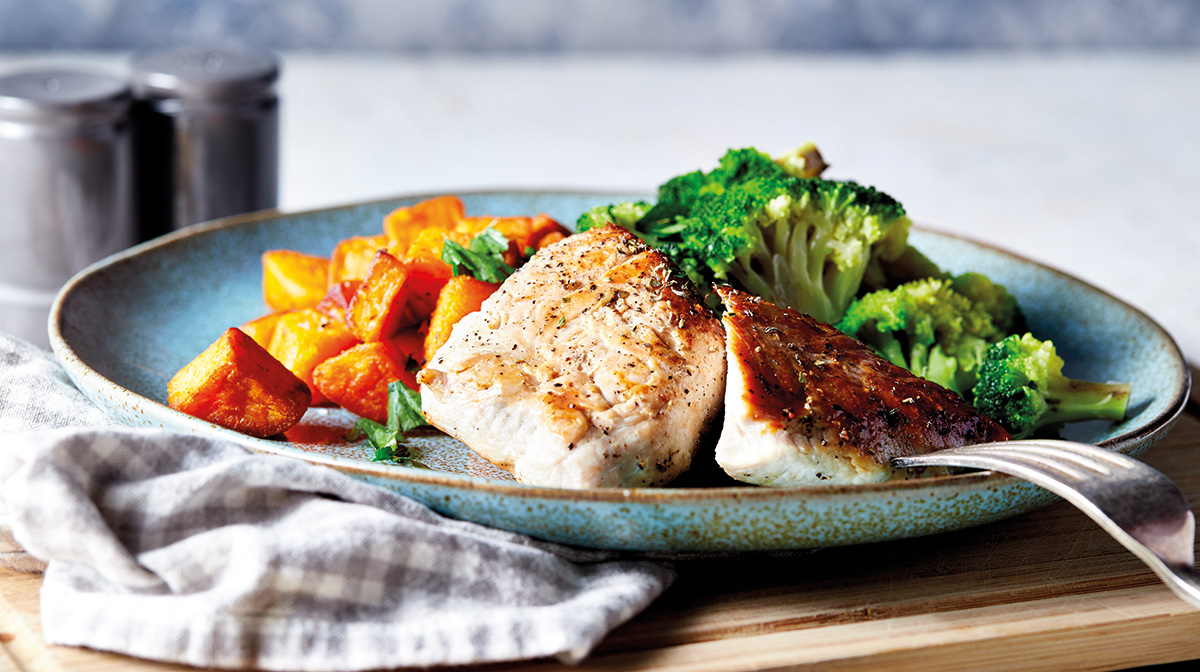 Ingredients
This makes 1 serving and only requires 4 ingredients!
100g turkey breast
170g sweet potato
80g broccoli
20g light, spreadable butter
Method
Pre-heat the oven to 180˚c/365˚F.
Bake the turkey breast for around 20 minutes, or until cooked through.
For the vegetables: Peel and chop the sweet potatoes.
Add sweet potatoes to a pan of boiling water and cook for 20 minutes, while the turkey is baking in the oven.
In a separate pan, add the broccoli to a pan of boiling water and cook for 10-15 minutes.
Add the portion of butter to the vegetables to serve and plate alongside the turkey breast.
Nutrition
36.1g carbs
14.7g fat
40g protein
452 calories