We've all been there – one day you're smashing the healthy lifestyle and feeling on top of the world. The next, you're raiding the biscuit cupboard with cravings that just won't go away! But it's ok, you are not alone; 'falling off the wagon' usually isn't a matter of if, but most of the time, when. What's important, is being prepared and knowing the best way to deal with it when it happens. 
Luckily, we're here to help. We understand following a Very Low Calorie Diet plan isn't always plain sailing. Allowing yourself a little treat every once in a while, certainly isn't going to harm your journey in the long run. In fact, it may even help keep you motivated and on track to reach your personal milestones. 
Psychologically, if we're depriving ourselves of the off-plan foods we love, let's face it, we're only going to be miserable! Now, we're not saying you should go overboard here, we just want to lay out a few tips and tricks to help you plan your treats and enjoy them when you feel you may need them… 
So, what should you do? 
Planning is key –

 It's important that you plan your 'off-plan' meal at a time when you're most likely to crave it. For example, a 

Friday or 

Saturday night. 

Having a day in mind helps 

us stay mindful of what we're eating during the week, as well as allowing us the opportunity to plan for a little treat –

 keeping you motivated to power through and

 giving

 you something to look forward to 

after a busy week.

 

Keep it nutritional – 

Whilst reaching for fresh ingredients may not be our ultimate desire

, a 

treat meal

 doesn't mean ordering the whole takeaway menu

.

 

O

pting for a more filling and well-balanced meal

 – like

 a homemade 

cheesy 

pasta bake

,

 

full of

 veggies and protein

 c

an satisfy our tastebuds, without packing in all the extra calories of a takeaway meal.
Take a look at some of our recipe ideas…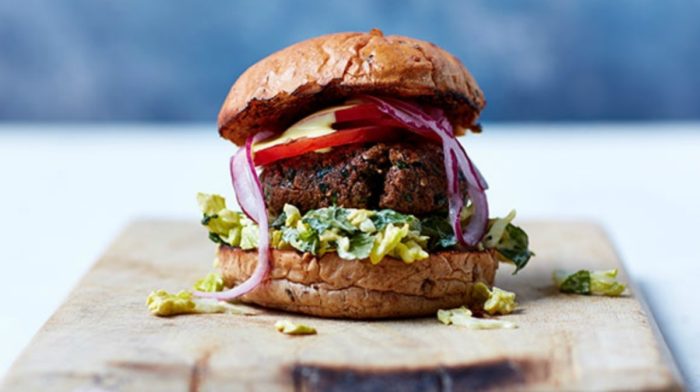 Finally! A healthy burger recipe you don't have to feel guilty about.
A healthy, delicious and super-simple take on everyone's weekend favourite: Sunday Dinner.
Just one meal 

– it's easy for off-plan meals to turn into off-plan days. Your off-plan meal should be used to 

satisfy

 a cra

ving 

before getting back on plan and continuing with your progress

.

Stay hydrated – 

It'll come as no surprise that 

staying well hydrated on these days will not only help keep us satiated and aid our digestive health, it can also i

mprove our mood (

1

). The better our mood, the better our lifestyle choices!

Shift your Mindset

 – Let's not call it 

'

cheating'. To help you stay on track with 

your

 goals, 

refer to you

r

 off-plan meal as

 

'

celebrating

'

 instead

 to keep 

a

 

positive 

mindset

. You shouldn't punish yourself when you enjoy a treat, it's totally normal!

Up your steps – 

If you do have a planned treat, why not 

go on a longer

 walk to ensure you get your steps in? Movement will help burn those extra calories consumed

!

 
And if you're after a sweet treat, check out some of our deliciously indulgent desserts for a nutritious alternative…