To celebrate International Men's Day on 19th November, we spoke to 3 amazing men who are currently following an exante diet plan. They share how they got started, the changes they've noticed since starting exante and some top tips to help keep you motivated!
Meet John
who has lost over 4 stone
Starting Weight: 25st 6lbs
Current Weight: 21st 6lbs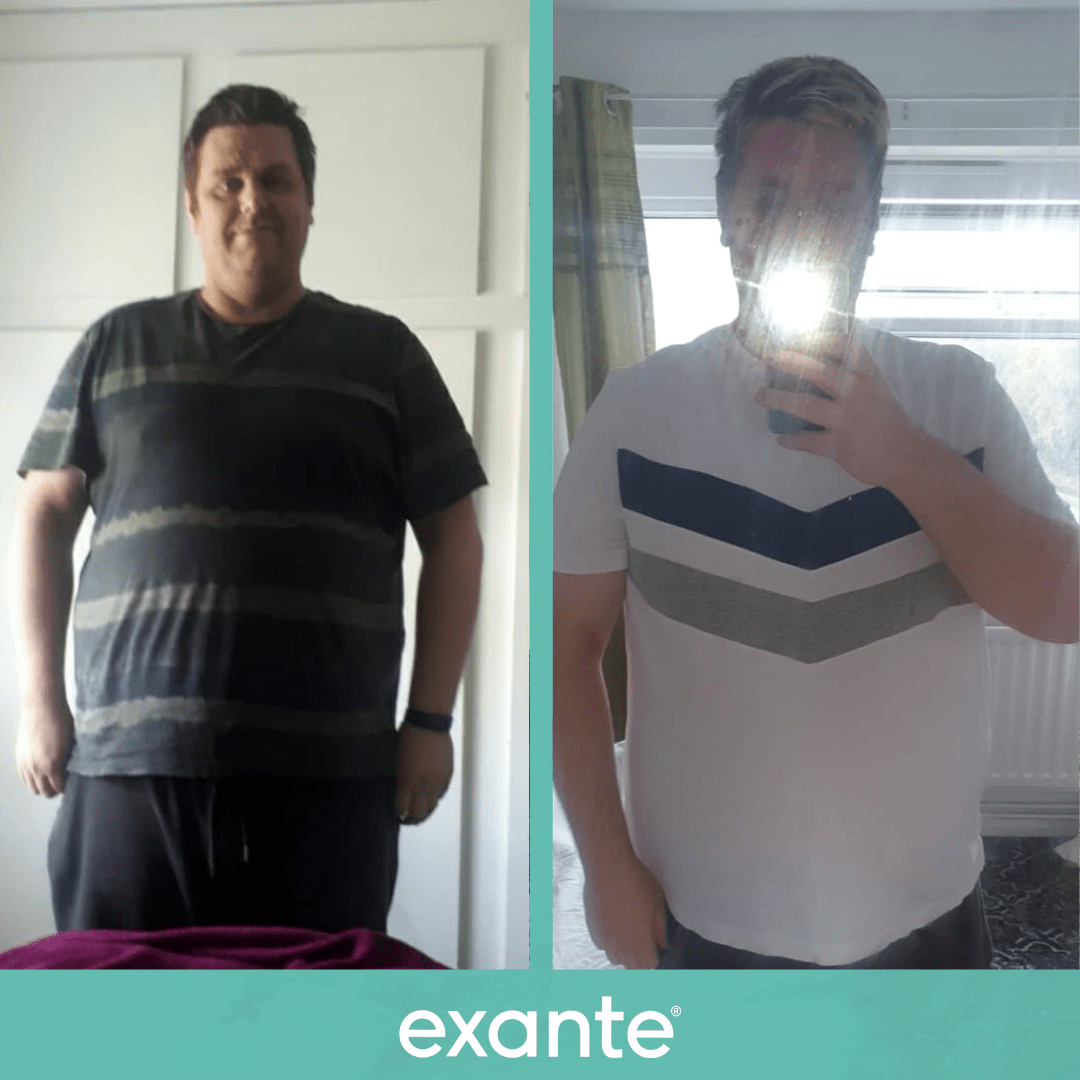 Why did you decide to start exante?
"I was really suffering with ill health and depression because I was the heaviest I had ever been. I have always been 'the overweight one' since I was a kid. I was eating chocolate everyday and the bars got bigger and bigger. I was also working nights so to keep me awake during the night I was drinking 2 litres of Coca Cola a day- sometimes more." 
"I avoided the scales as I weighed myself and I had reached 25 stone. I was so ashamed and my health was not good. I was hospitalised twice and had pain in my knees and hips. I felt sluggish and sleepy all the time." 
"I was walking like I was 80!" 
"My brother had started on exante. He was already in shape but carrying a few extra pounds and he managed to lose 3 stone. He said to me to try it, but I was very hesitant even though I knew I could not carry on how I was as there was only one place I was heading." 
How has 
exante
 impacted your life?
"I tried exante and thought I would never be able to stick to the diet, but in my first week I lost 9 pounds! That gave me the boost I needed and I have now been doing exante for 17 weeks. I have lost 4 stone and have noticed that my hips feel better. I can actually run a little now, I do a combat class and I'm feeling more alive." 
"I am feeling more alive. I have had my bad weeks and struggled to get back on target but I just remember how I was feeling before and that motivates me." 
What advice do you have for other people considering exante?
"I would advise anyone to give exante a go, by far the best diet I have ever done and I have tried them all! Slimming World, Weight Watchers, Cambridge Diet but exante has managed to change the way I think about food." 
John's Product Picks